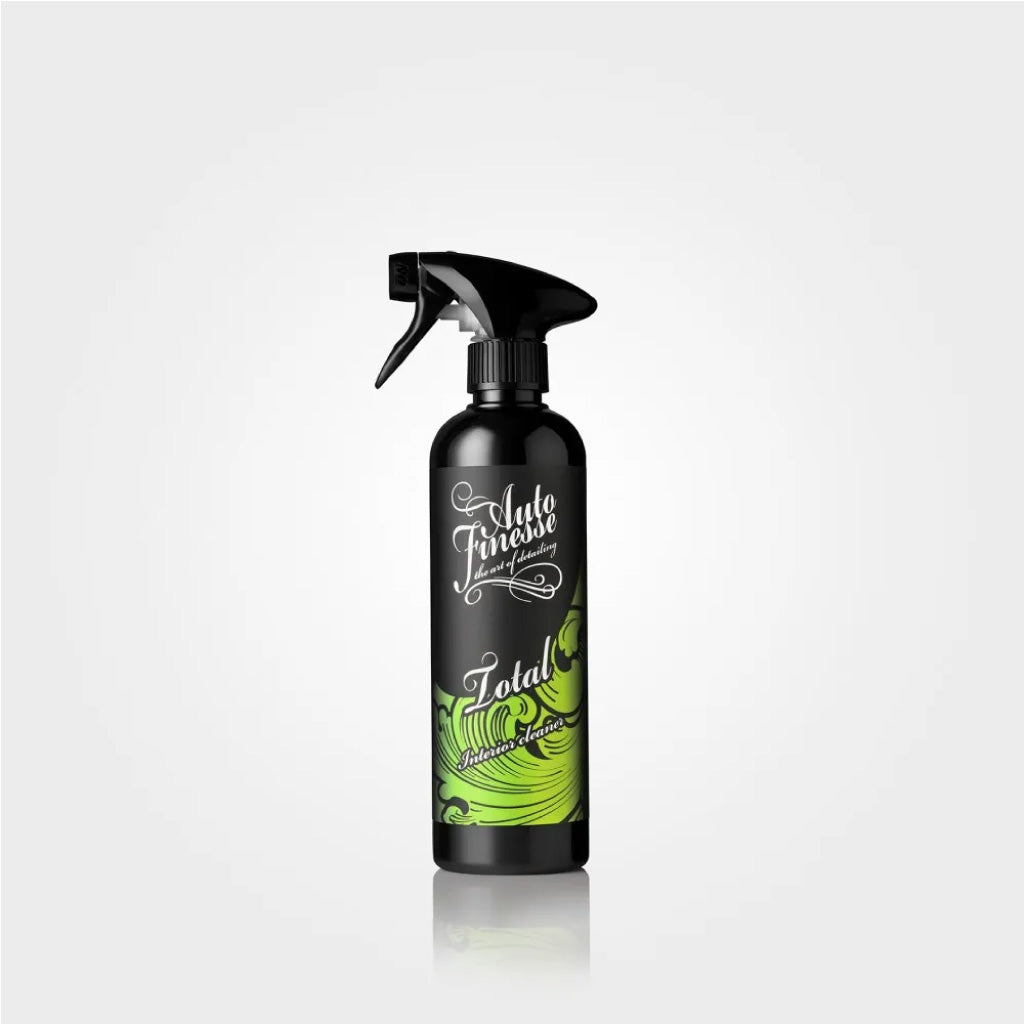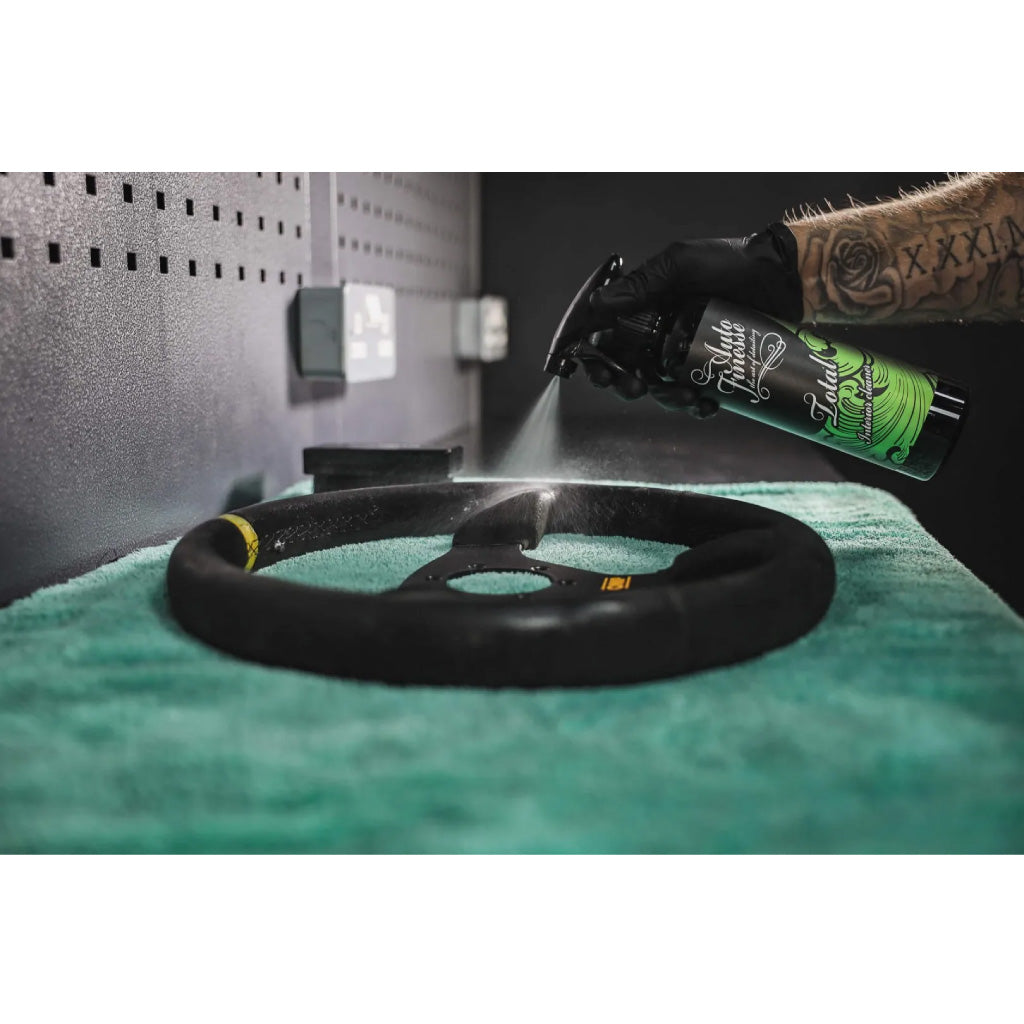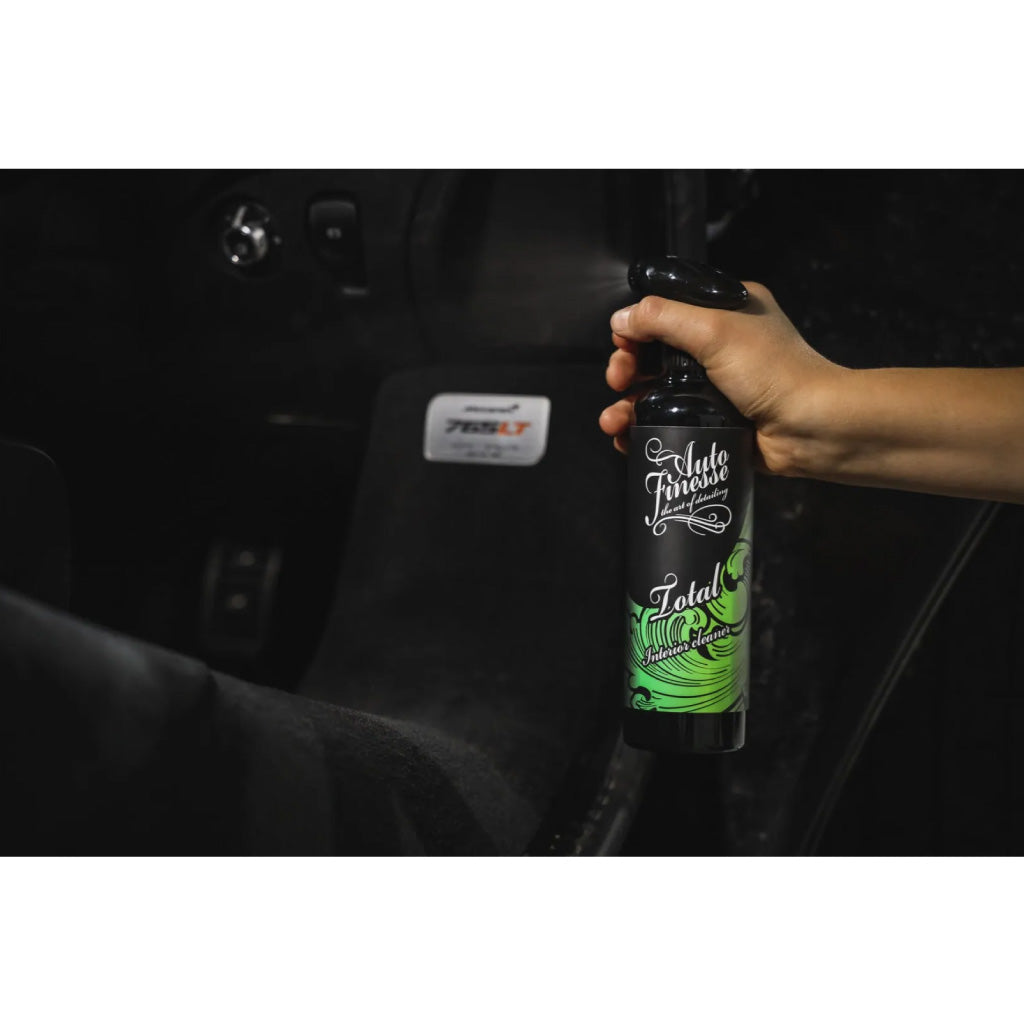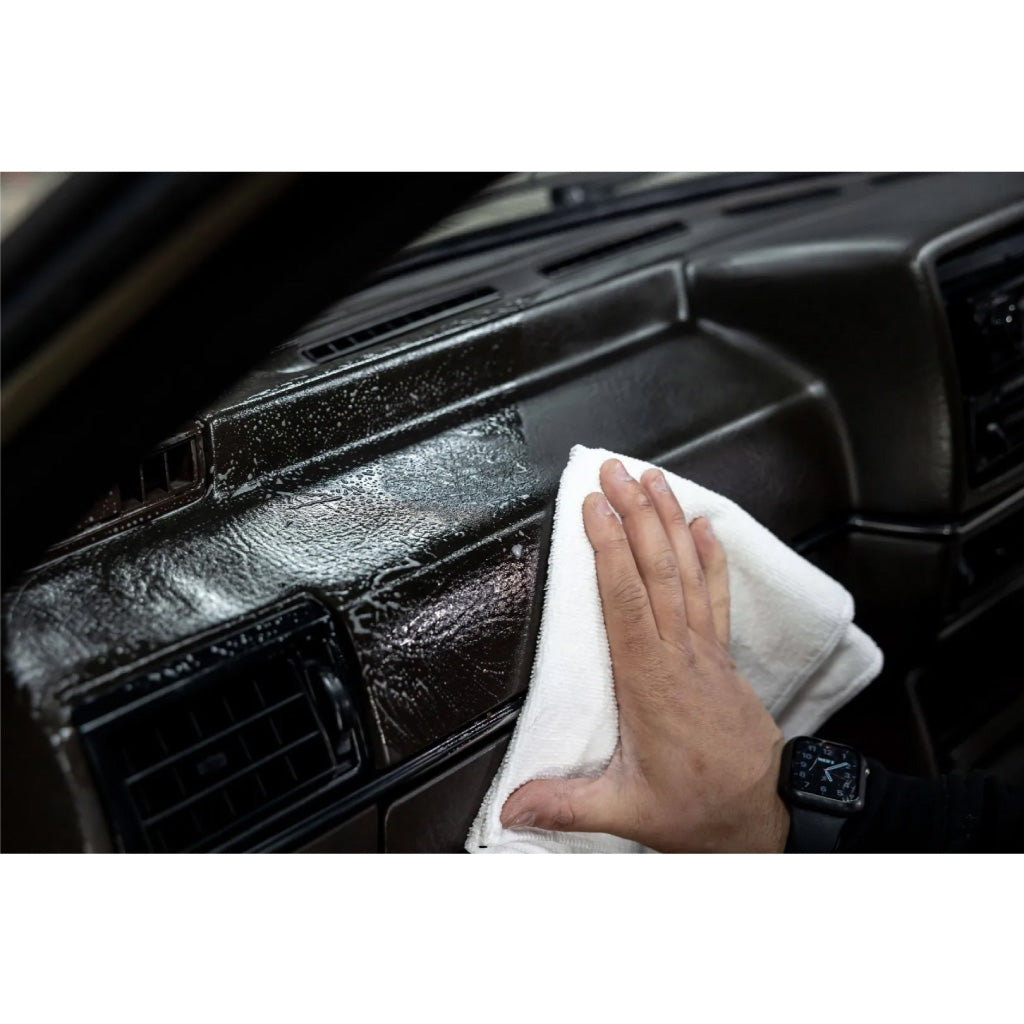 Auto Finesse Total - Interior Cleaner - 500ml
Auto Finesse® Total is a deep cleaning solution packed full of optical brighteners and conditioners, it's gentle enough to clean sensitive areas and fabrics such as headliners and Alcantara but tough enough to tackle muddy pedal boxes and heavily soiled carpets. Contains a fragrance enhancer that not only breaks down and eradicated the source of door but leaves a lingering fresh fragrance in the cabin too. Total is definitely a product every detailer needs in their detailing product armoury.
Auto Finesse® Total is a ready to use car interior cleaner which is safe to use on all interior car surfaces. Whether you are cleaning plastic, vinyl rubber, cloth, or carpet, Total's sophisticated low-foaming surfactants will not disappoint.

From modern 'soft-touch' plastics, to badly stained carpets, or even neglected vintage vinyl, Total is up to the task.

Auto Finesse® Total's gentle nature makes it well suited for sensitive cleaning operations, but is also capable of tackling a wide variety of tough organic, and inorganic based stains. Oil, grease, food, coffee, mildew, grass, mud, sun-tan lotion and silicone-based dressings can all be removed with ease.

Application:

Vinyl, Plastic and Rubber:

For light soiling, spray Total directly onto a general purpose microfibre towel and wipe onto surface. Switch to a dry general purpose microfibre towel and buff off any residues, revealing a perfectly clean finish. If heavier soiling is present, spray Total directly onto the surface to be cleaned, allow dwelling momentarily, and agitate with a soft, short-bristle brush. You can then use a general purpose microfibre towel to soak up the remaining product and grime. Regularly re-fold, and periodically change your microfiber towels during the interior cleaning process.

Spot removal on textiles:

For quickly removing stains and spills on fabric and carpeted surfaces, spray Total directly onto the spot until saturated and allow to dwell for 1-2 minutes. If necessary, work the product into the surface with a soft, short-bristle brush to help break down the stain. Once lifted, you can blot the surface with a dry, general purpose microfibre towel to soak up the remaining product. If the stain remains, repeat the process.

Textile Shampooing:

To deep clean fabric and carpets, begin by dry vacuuming the material to remove any loose dirt. Liberally spray Total directly onto the area, until the surface is damp with product. Allow the product to dwell for 1-2 minutes. Wet a soft, short-bristle brush in a bucket of water and agitate the area. You can then rinse the material with clear water and use a wet/dry vacuum or carpet extractor to remove the excess product. Repeat the process until the extracted rinse water stays clear.
Product Summary:
Total, the versatile deep cleansing, all-purpose interior cleaner
This is where a safe-for-all-surfaces, all-purpose interior cleaner like Total really comes into its own, both for "spray on and wipe' application
Supplied ready-to-use Total Interior Cleaner is a powerful, all-purpose cleaning product that's suitable for regular use on all interior surfaces including sensitive plastics and Alcantara
Developed as a safe alternative to general purpose APCs 
Total is packed with sophisticated, low-foaming surfactants making it capable of breaking down a huge variety of organic and inorganic material safely
This this formula is ideal for general cleaning and sanitising, along with more intensive spot cleaning and deep-cleaning
Find out how this product can be used to clean your steering wheel here.
Brand

: Auto Finesse

Capacity

: 500 ml

Made in

: Great Britain
500 ml of interior cleaner

Auto Finesse are the car care range designed, developed and trusted by professional car detailers since 1999. Originally named JB Valeting Service, Auto Finesse started off by offering a mobile valeting service to Hertfordshire, Essex and the greater London area in the late 90's.
After a rebrand, the Auto Finesse Essence changed, moving to more in-depth detailing services, pushing boundaries on new and exciting services for luxury cars.
Subsequently, after years of servicing, Auto Finesse Products finally launched in 2011, covering the basics from Auto Finesse wax to polish for car users to get their hands on. As the success of the Auto Finesse Kit's grew, so did the products, with the brand launching and continually developing new and exciting car detailing products and accessories - such as the Auto Finesse Drying Towel and Microfibre lines.
Now servicing not just Greater London but Europe, Asia and the US, Auto Finesse products are the most expansive detailing brand in the world, holding a special place in the hearts of car lovers.