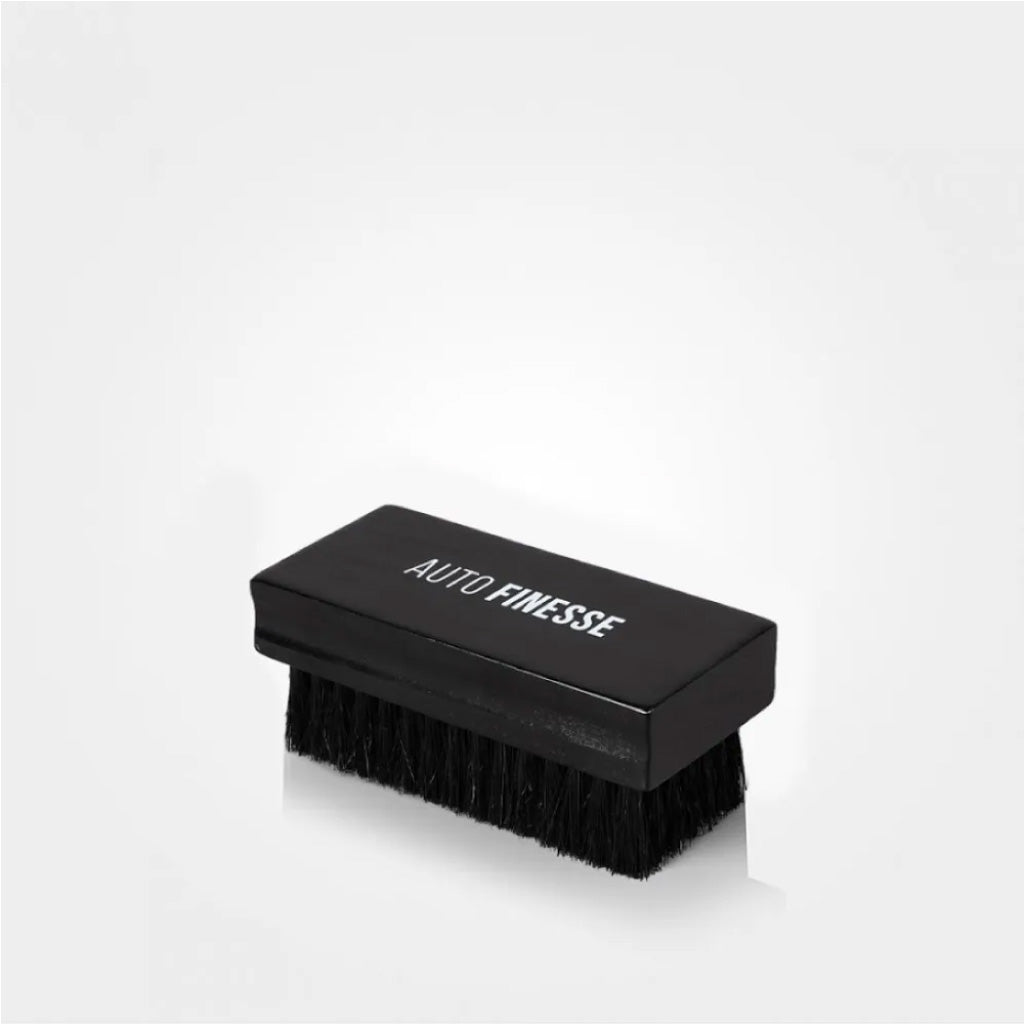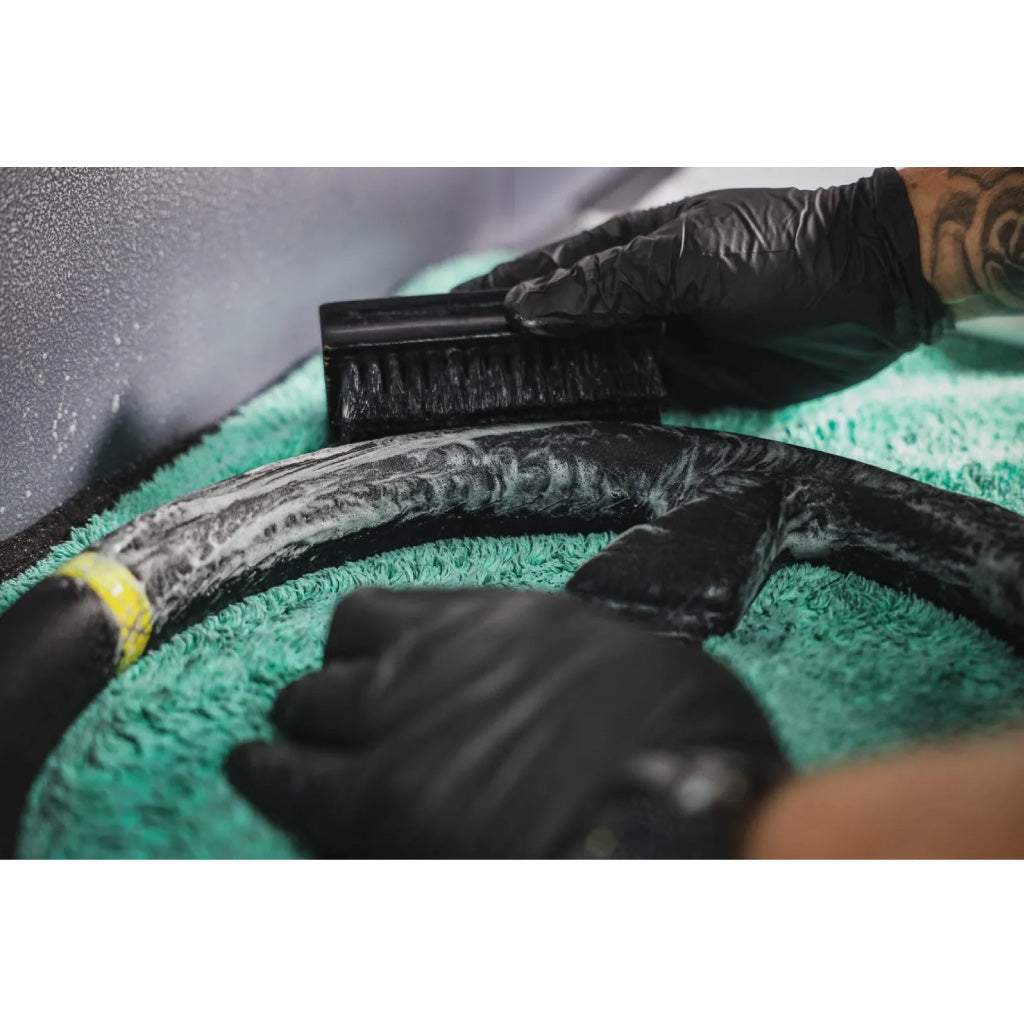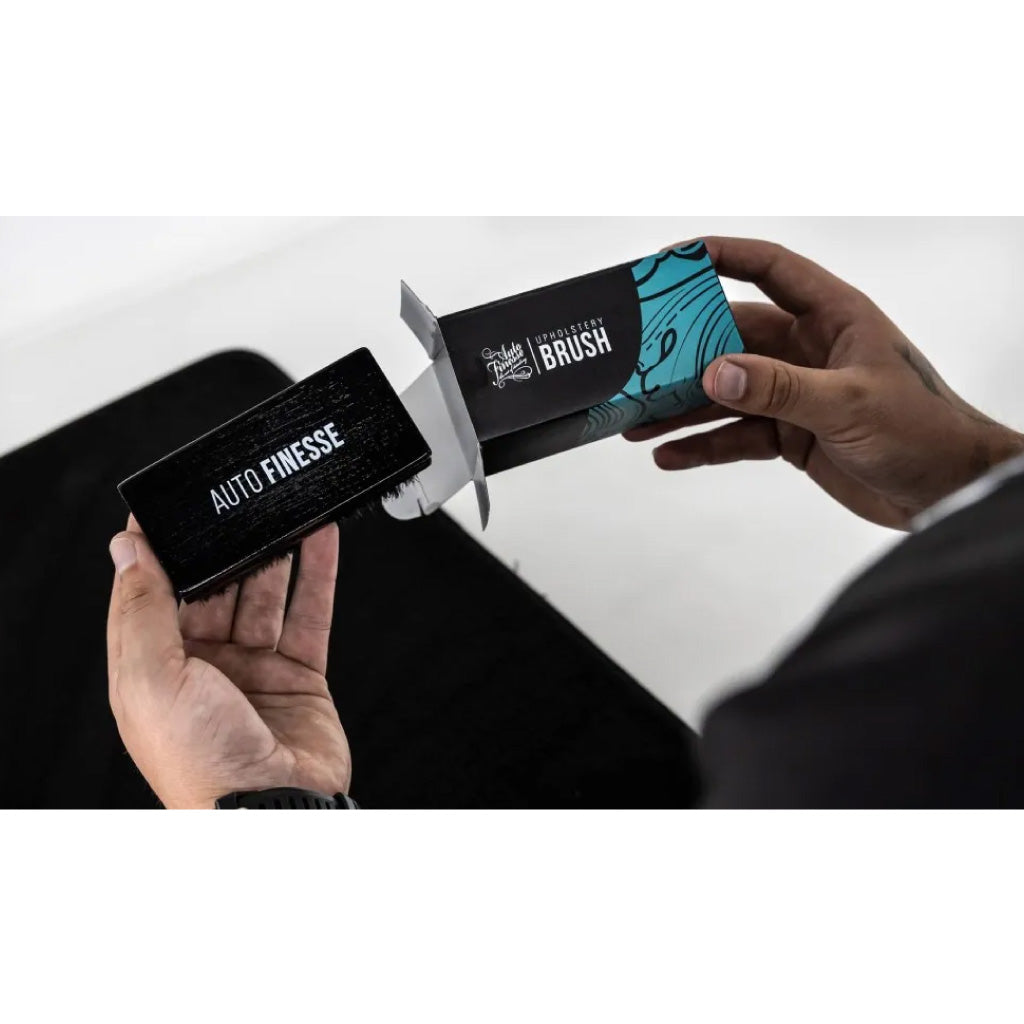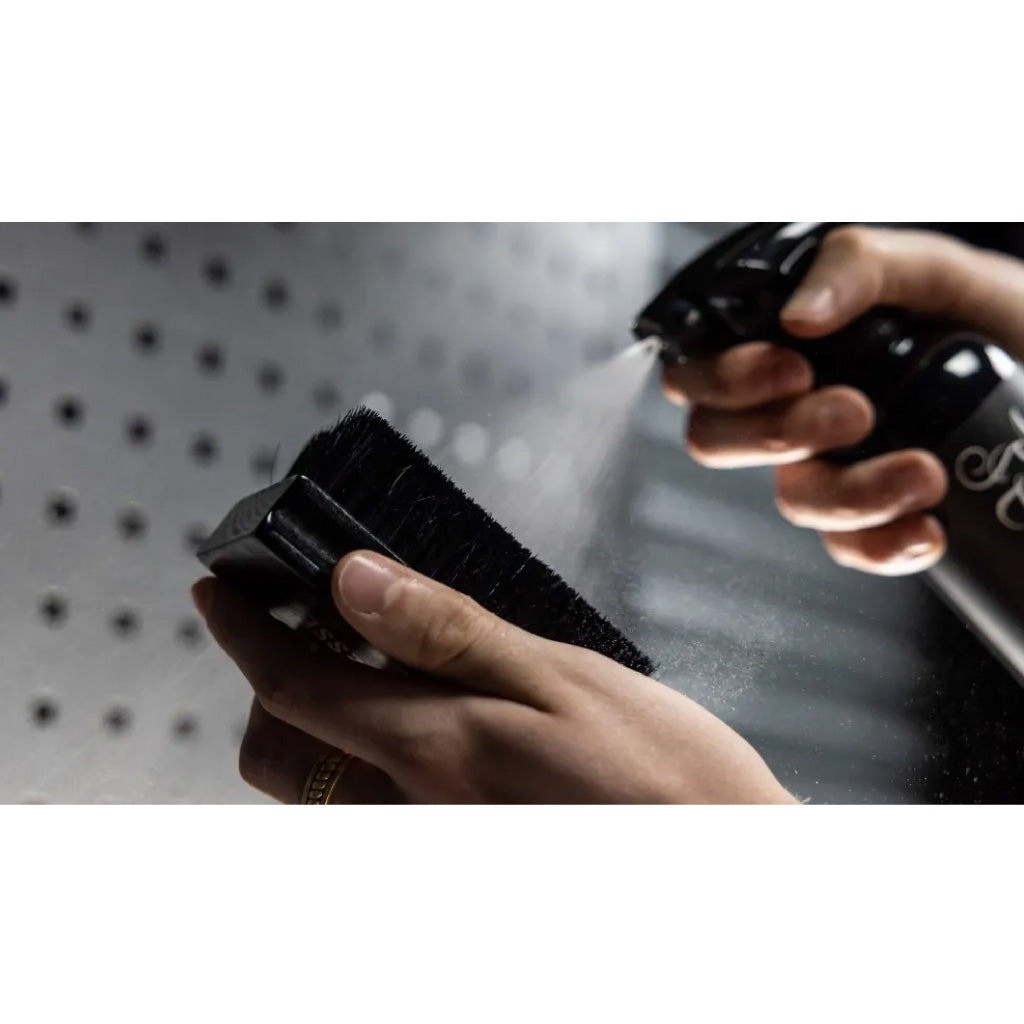 Auto Finesse Upholstery Brush
The Auto Finesse® Upholstery Brush is handmade in the UK and is suitable for cleaning all interior and exterior fabrics.
Its 40mm x 95mm bristles are set in resin, with a soft wood handle – perfect for agitating both fabric and leather cleaners. These are also suitable for use when cleaning soft top roofs and other fabric areas.
Find out how this product can be used to clean your steering wheel here.
Brand

: Auto Finesse

Made in

: Great Britain

Auto Finesse are the car care range designed, developed and trusted by professional car detailers since 1999. Originally named JB Valeting Service, Auto Finesse started off by offering a mobile valeting service to Hertfordshire, Essex and the greater London area in the late 90's.
After a rebrand, the Auto Finesse Essence changed, moving to more in-depth detailing services, pushing boundaries on new and exciting services for luxury cars.
Subsequently, after years of servicing, Auto Finesse Products finally launched in 2011, covering the basics from Auto Finesse wax to polish for car users to get their hands on. As the success of the Auto Finesse Kit's grew, so did the products, with the brand launching and continually developing new and exciting car detailing products and accessories - such as the Auto Finesse Drying Towel and Microfibre lines.
Now servicing not just Greater London but Europe, Asia and the US, Auto Finesse products are the most expansive detailing brand in the world, holding a special place in the hearts of car lovers.