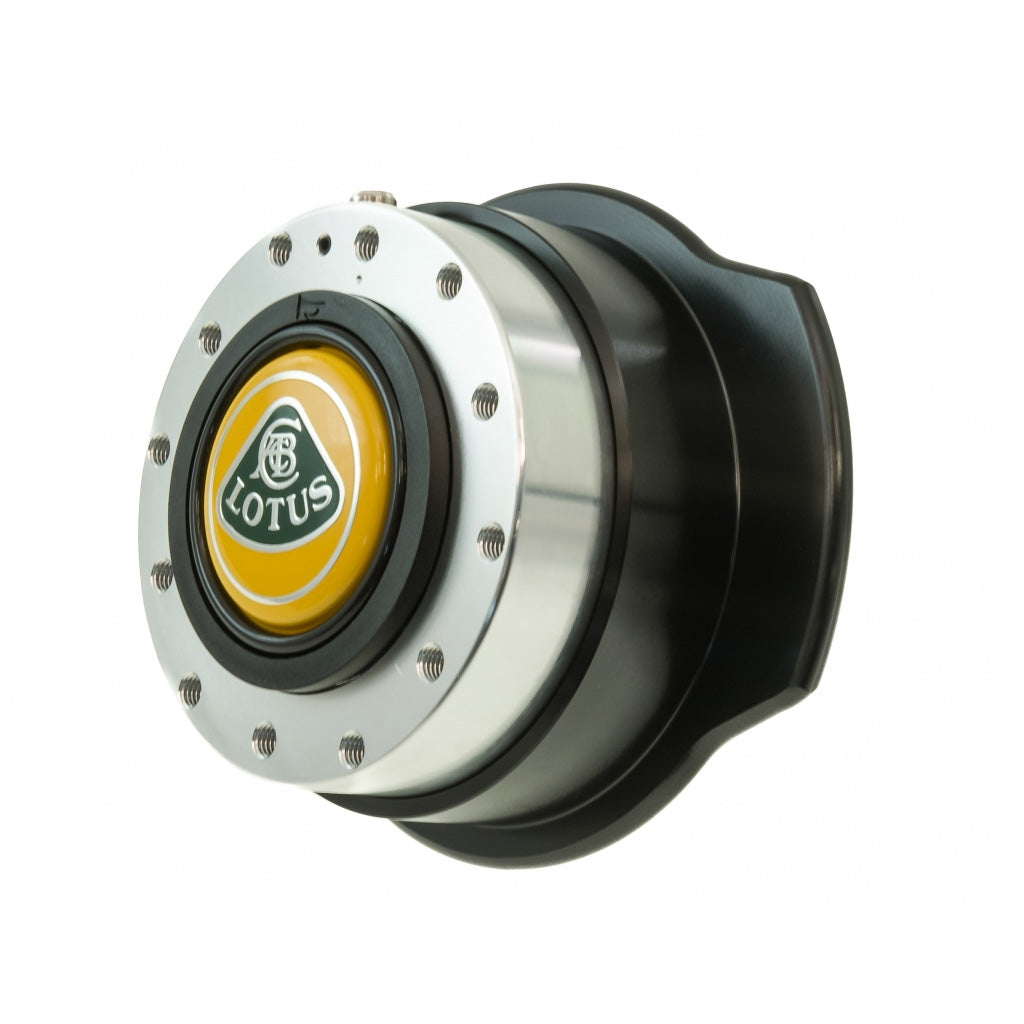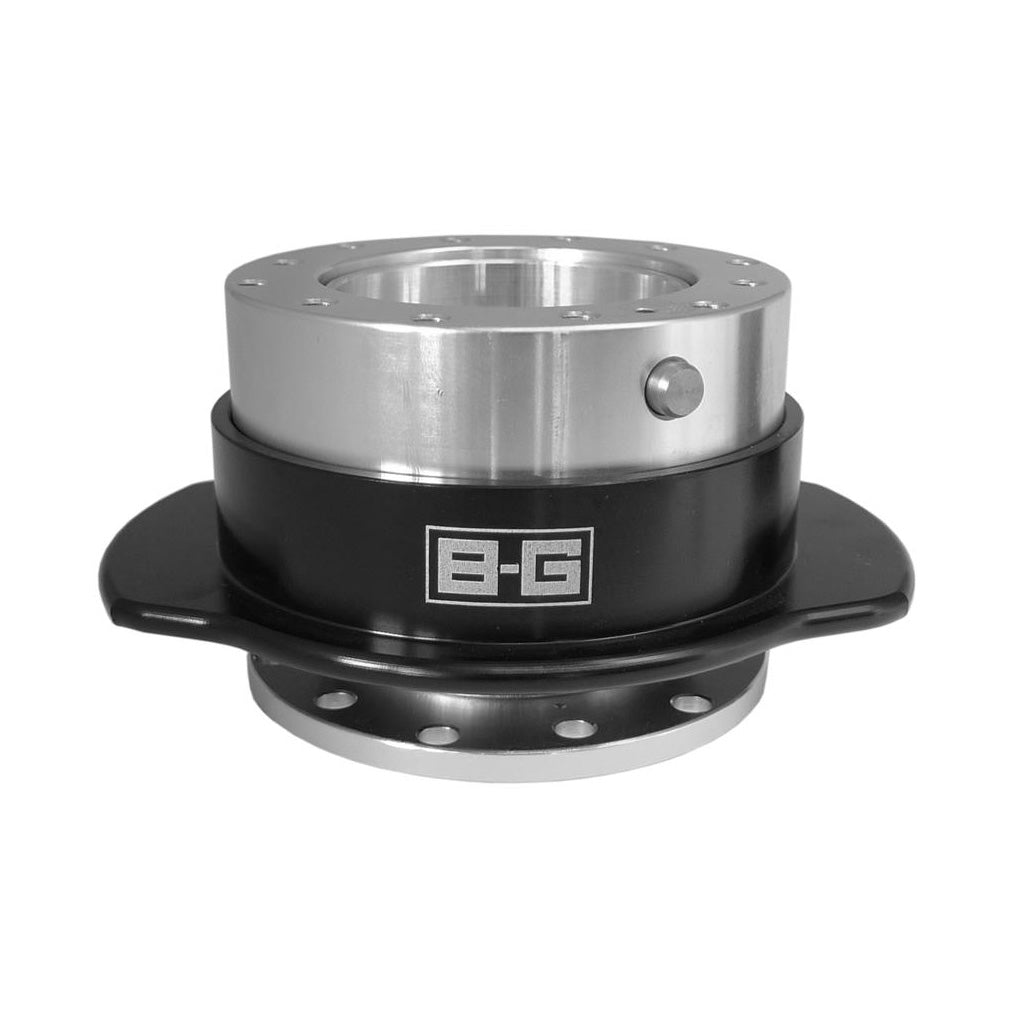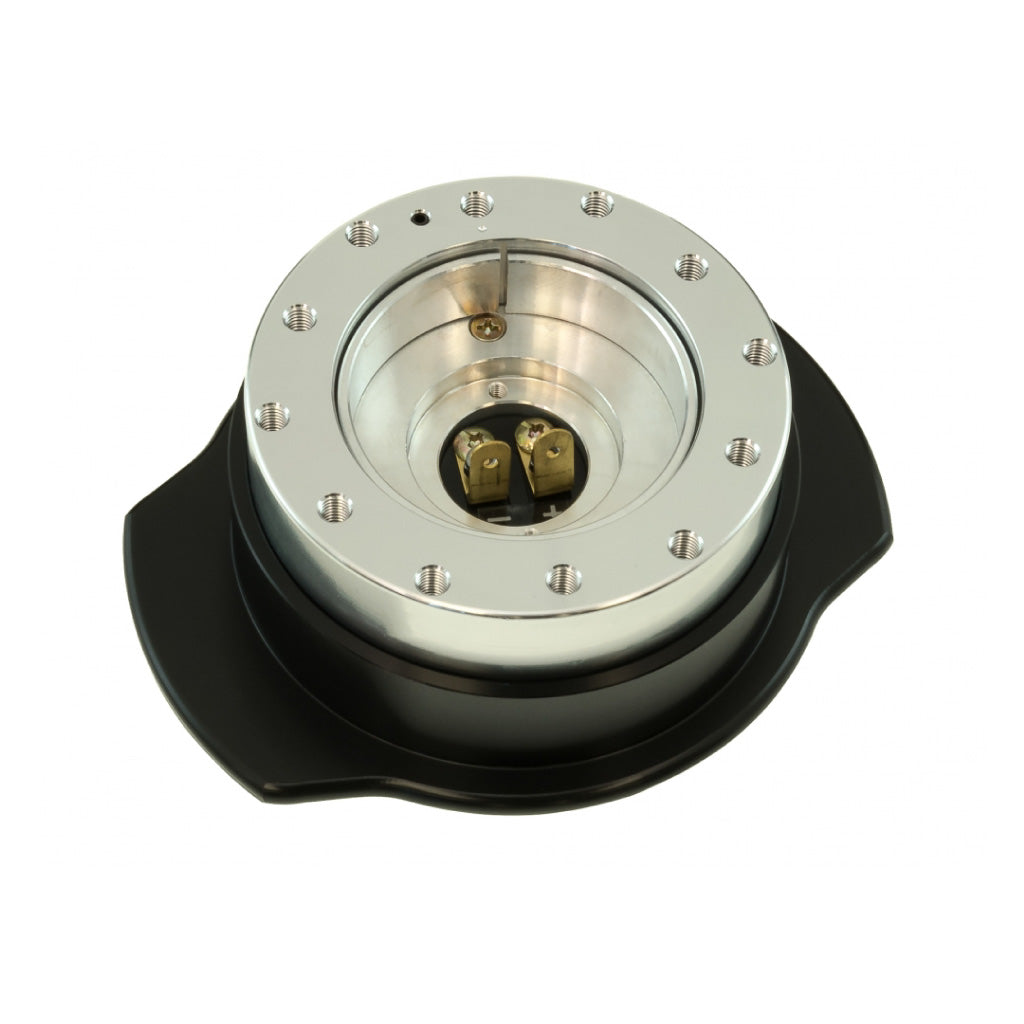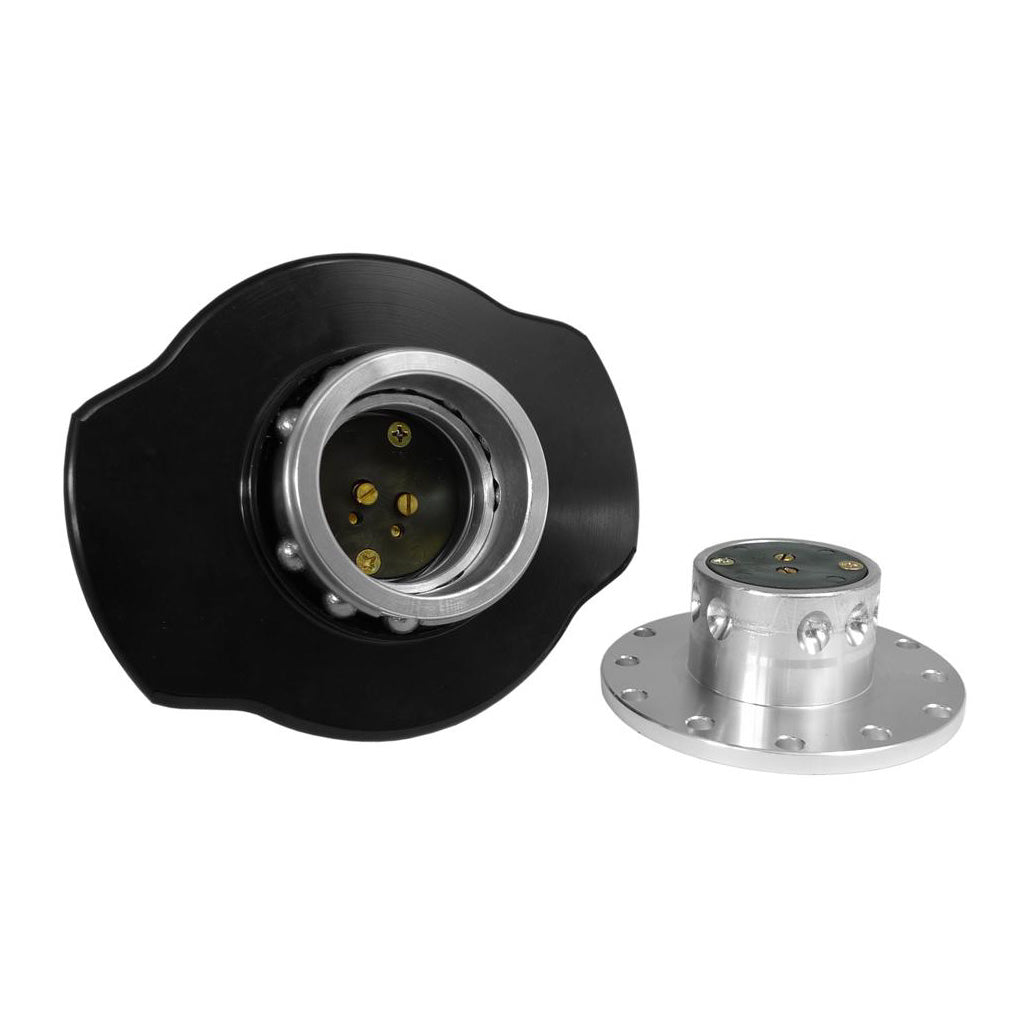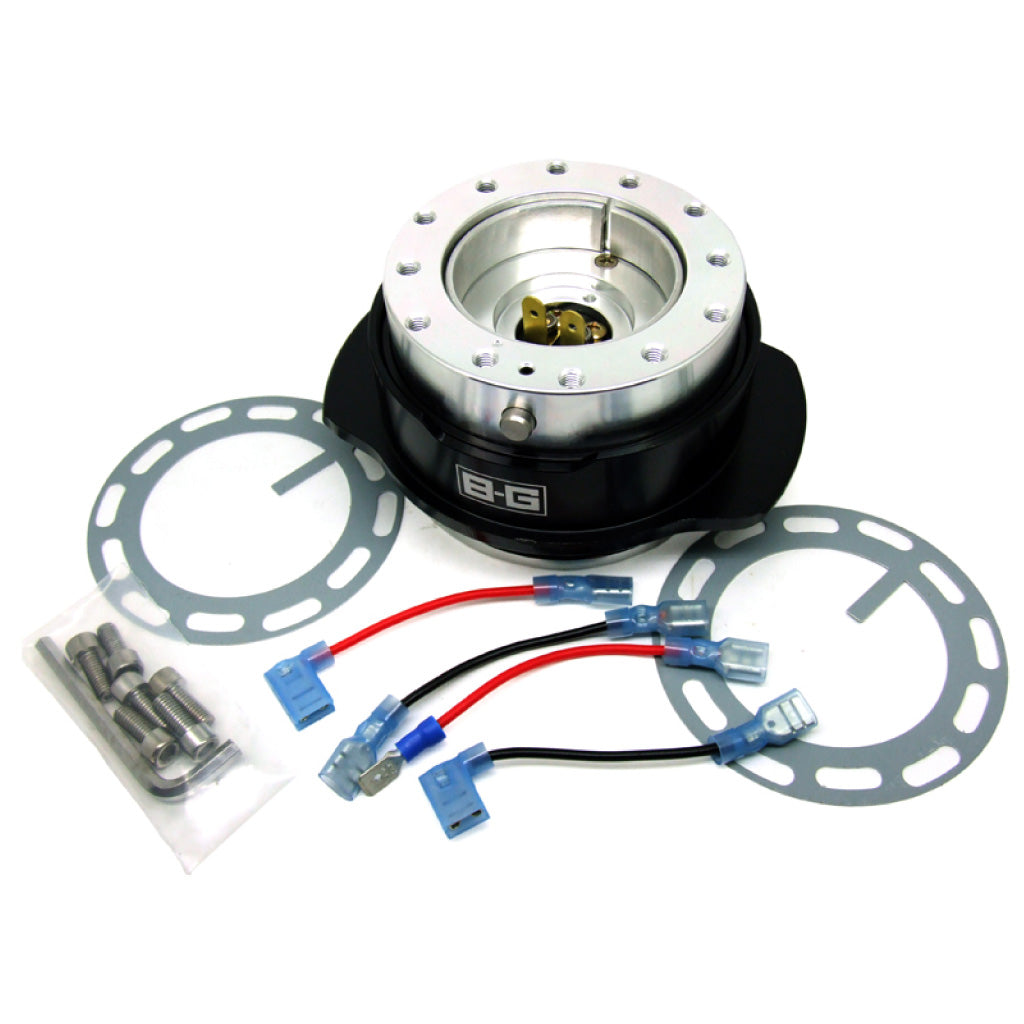 B-G Racing Steering Wheel Quick Release System - Bolt-On
The B-G Steering Wheel Quick Release System allows the user to quickly and easily attach/detach the majority of aftermarket steering wheels from the hub. The system features a fail-safe push pin system to prevent premature unlocking, but allows rapid removal of the steering wheel when required.
Produced from high quality aluminium for maximum durability, the B-G Quick Release System features a push-pin mechanism to prevent premature unlocking.
Utilising a 6x70mm & 6x74mm multi-drilled PCD bolt pattern allows the quick release system to be fitted to all steering wheels with a matching bolt pattern.
This quick release fits between the steering wheel and the hub and includes wiring for a horn button. In other words, you will be able to use the quick release with a horn button.
The B-G system is particularly suited to cars where optimum steering wheel height leaves little clearance when driving, but also enables greater flexibility when prepping an alternative driving seat/steering wheel combination.
PLEASE NOTE: The replacement of the steering wheel with quick release system on cars equipped with airbag systems will disable both the functioning of the airbag system of the driver and any other airbag fitted to the car. For cars equipped with airbag systems, B-G steering wheel quick release systems are intended for racing use only.
WARNING: Do not attempt to install this kit yourself unless you have been properly trained in the installation and maintenance of car steering wheels and please ensure you have previously read the instruction manual. Incorrect installation can lead to a steering wheel failure which can cause an accident resulting in serious personal injury or death.
Features:
Compatible With Most Aftermarket Steering Wheels
First Class Design
Impeccable Racing Pedigree
Ultimate Anti-Theft Solution
High Quality Aluminium Construction
One Year Warranty
Made in Great Britain
Brand

: B-G

Height

: 60 mm

Width

: 123 mm

Colour

: Black & Silver

Type

: Bolt-On

Steering Wheel Fitment

: 6x70 mm & 6x74 mm PCD

Hub Adapter Fitment

: 6x70 mm & 6x74 mm PCD

Weight

: 620 g

Made in

: Great Britain
Steering wheel quick release
Horn button wiring
2x multipattern spacers
Installation instruction

With Brown & Geeson's extensive production facilities and their involvement in motorsport since the companies inception, it seemed only natural to produce and supply their own range of motorsport equipment.
B-G Racing Motorsport equipment is designed and created with the know-how that can only come from years of competing, with hands-on experience trackside and back at base.
Brown & Geeson was established in 1963 by Ray Brown and Arthur Geeson.
Through rapid growth, the company soon outgrew its initial premises in Essex. Bespoke production facilities then came, firstly in Plaistow, East London and then to Dagenham in Essex.
The business soon became recognised as one of the country's most respected manufacturers of various accessories to many vehicle manufacturers / importers, as well as marketing its own wide range of B-G aftermarket accessories.
Today Brown & Geeson continues to design, develop and manufacture products of the highest quality to ensure that customer's expectations of quality, price, delivery and service are met and whenever possible, exceeded.
The company remains a family business with the founder's son, Sean Brown, driving the business forward.