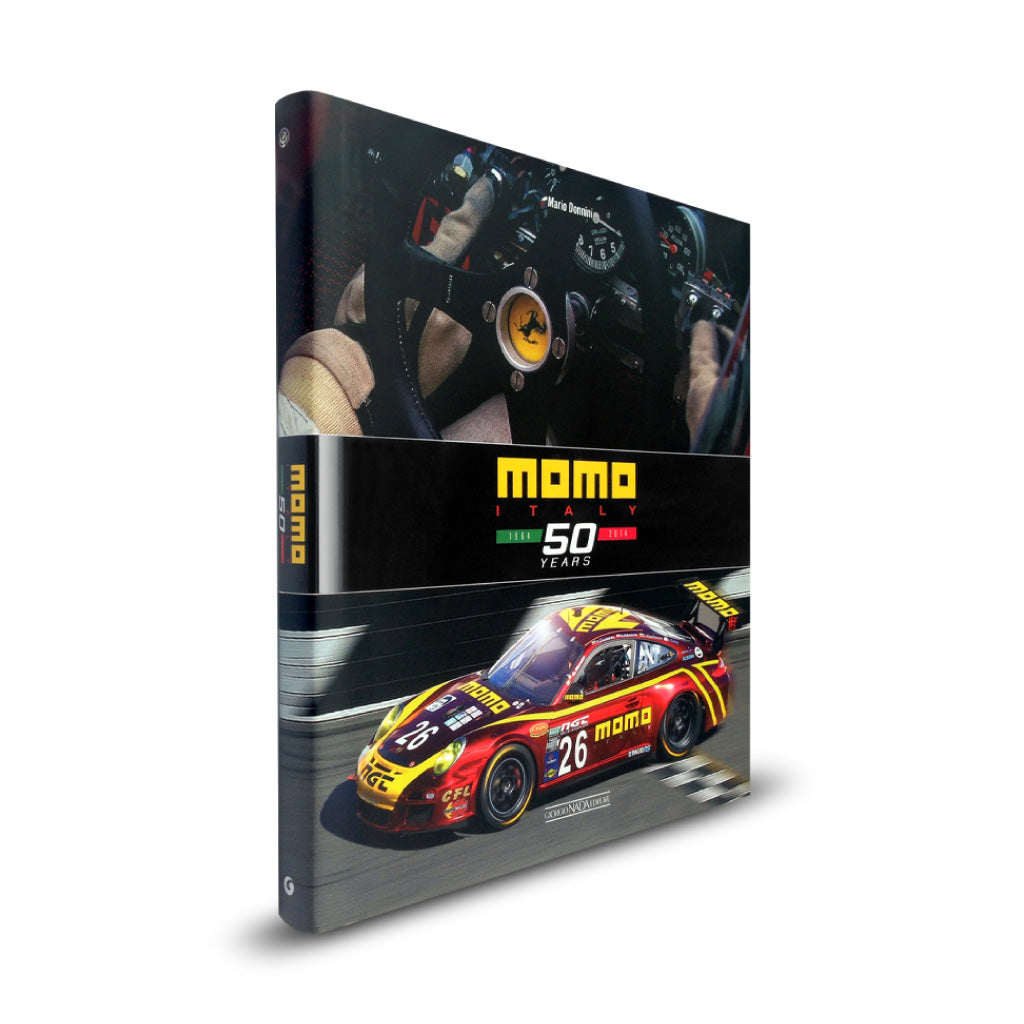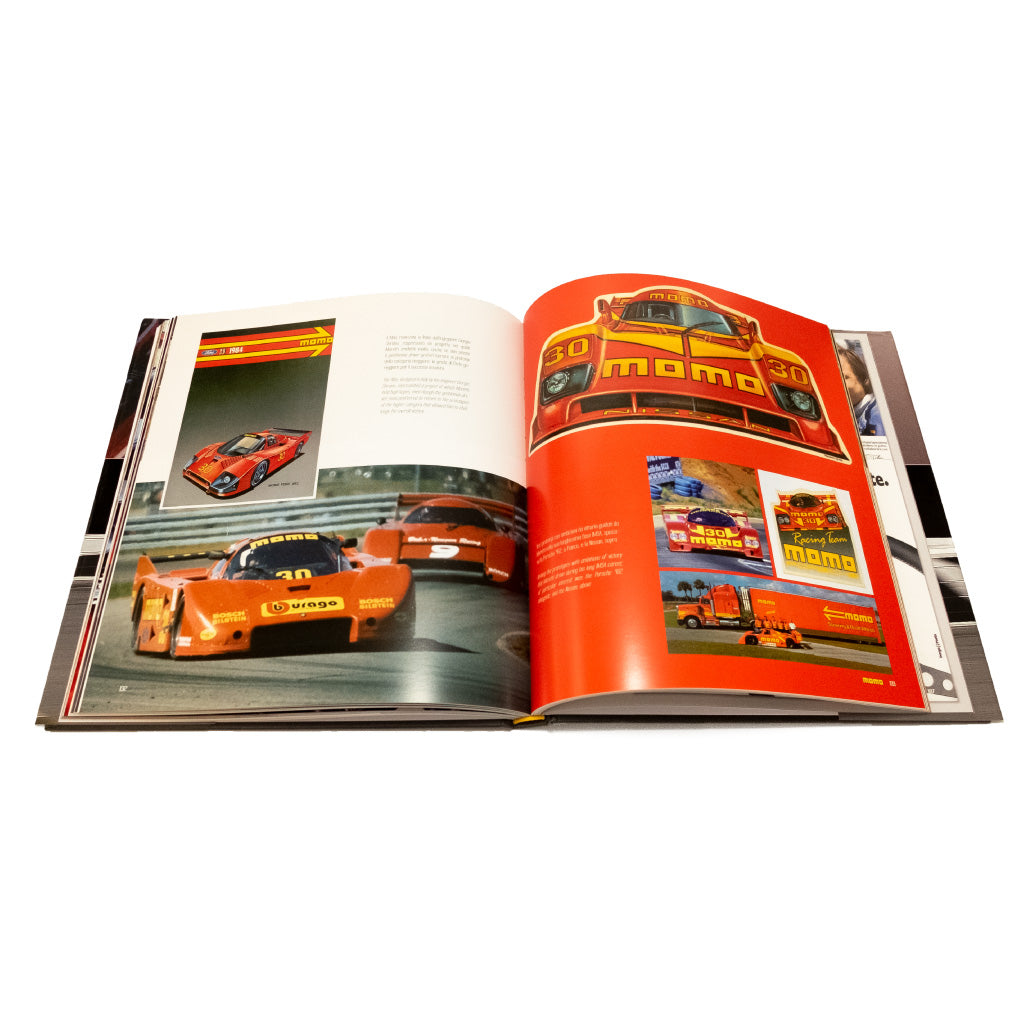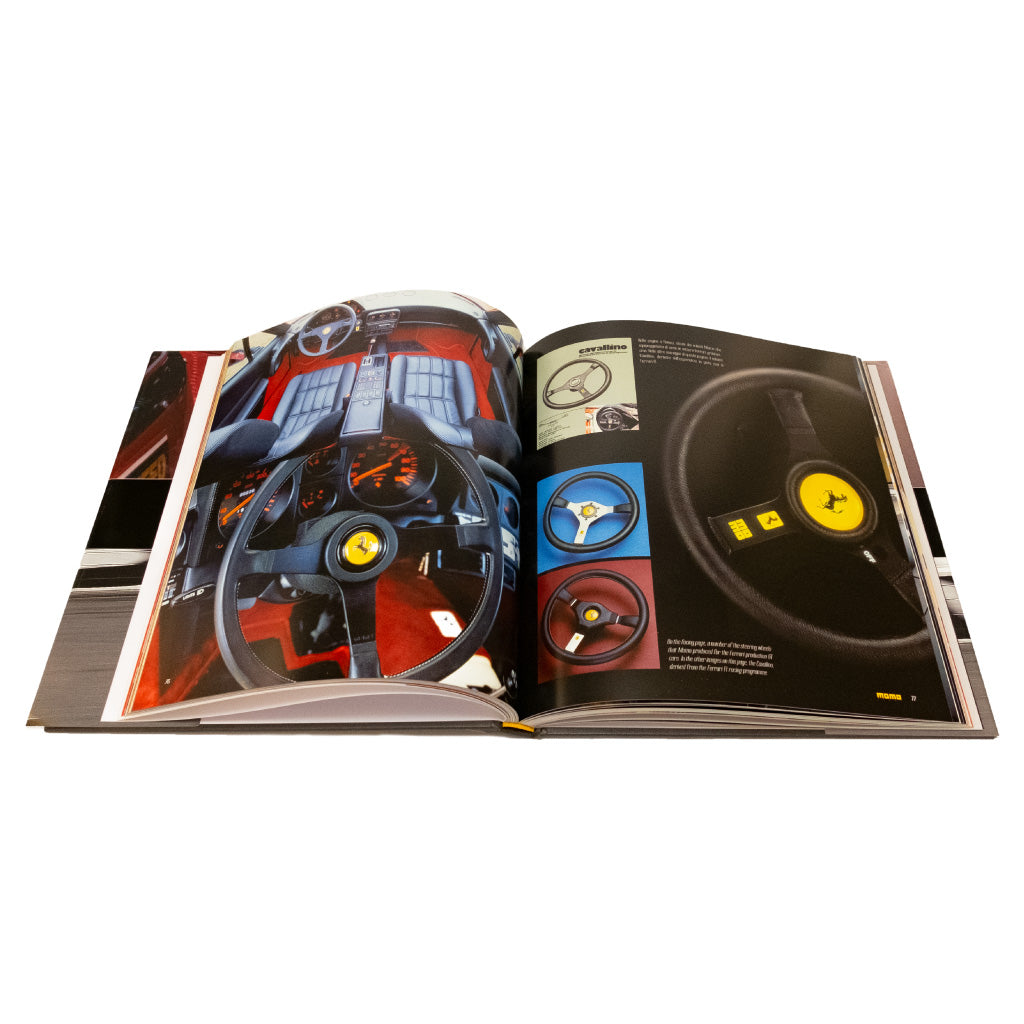 MOMO Italy 50 Years 1964-2014 Book
Man, racing driver, entrepreneur: three terms that well describe Gianpiero Moretti, creator of MOMO half a century ago, an Italian company renowned for its excellence in the production of steering wheels, racing suits and car components from 1964 to today.
The historic marque decided to celebrate this important anniversary with a book that covers the salient stages of its development and consolidation, as well as Moretti's long and prestigious motor racing career. From the company's association with Ferrari, dating back to the '60s when the Prancing Horse adopted MOMO steering wheels for Formula 1, to the prolific IMSA experience, first with the Porsche 935 and then the Ferrari 333 SP, to its current involvement in the official MOMO team. Then there was the far-reaching production of steering wheels and rims for production cars and the lively, colorful advertising campaigns that branded half a century of communications. These are just some of the chapters that comprise this engaging book, produced in close collaboration with the company.
Published by Giorgio Nada Editore and written by Mario Donnini, "MOMO 50 Years" will reveal the back-story of MOMO brand, with emphasis on the history of motorsport, but also on the most interesting aspects of production and communication.
200 pages full of history, but also recent events, for a previously unreleased journey into the world of MOMO, visually engaging and rich of contents.
Brand

: MOMO

Made in

: Italy

Founded in 1964, MOMO Italy, is a company renown for its unique designs, superior quality, maximum safety standards and technological innovation in the automotive industry worldwide.
It all started with the passion of racing and gentleman race car driver Gianpiero Moretti, whose understanding and true passion for motorsports led to the creation of products that understood drivers' real needs. The same principles and believes still live in MOMO today, making sure we always deliver optimum and innovative automotive products for competitive drivers and auto enthusiasts like you.
Momo has brilliantly carried on the business of developing innovative racing products, incorporating ambitious technological goals and continuing to improve the quality, safety and the superior design of Momo products. An example of the goals achieved by the Company was the exclusive supply of Momo steering wheels for the GP2 Championships in Europe and Asia. More recently in the US, Momo has developed a new generation of steering wheels for NASCAR, which are currently used by many top teams and drivers.