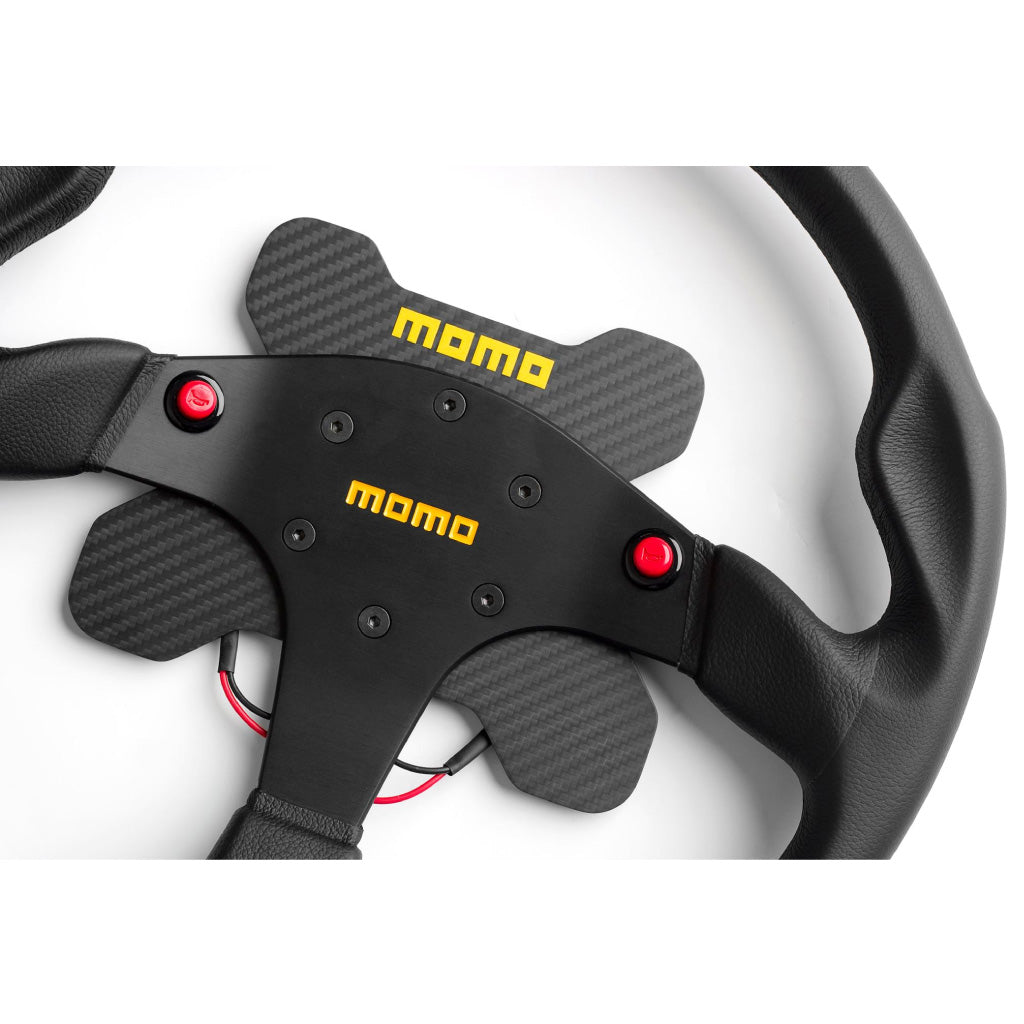 MOMO Steering Wheel 4 Button Carbon Fibre Extension Plate
Crafted from Carbon Fiber, MOMO's steering wheel accessory plate is designed to be sandwiched between the steering wheel and the hub adapter.
The 2.5mm thickness minimizes steering wheel position changes.
Drilled to fit all 6-bolt MOMO (and similar) steering wheels, the plate fits ups to 4 buttons (not included).
Made from Carbon Fibre, weights 450g, measures 22.9 cm x 20.3 cm x 2.5 cm.
Brand

: MOMO

Height

: 22.9 cm

Width

: 20.3 cm

Material

: Carbon Fibre

Weight

: 450 g

Made in

: Italy
Carbon Fibre Extension Plate

Founded in 1964, MOMO Italy, is a company renown for its unique designs, superior quality, maximum safety standards and technological innovation in the automotive industry worldwide.
It all started with the passion of racing and gentleman race car driver Gianpiero Moretti, whose understanding and true passion for motorsports led to the creation of products that understood drivers' real needs. The same principles and believes still live in MOMO today, making sure we always deliver optimum and innovative automotive products for competitive drivers and auto enthusiasts like you.
Momo has brilliantly carried on the business of developing innovative racing products, incorporating ambitious technological goals and continuing to improve the quality, safety and the superior design of Momo products. An example of the goals achieved by the Company was the exclusive supply of Momo steering wheels for the GP2 Championships in Europe and Asia. More recently in the US, Momo has developed a new generation of steering wheels for NASCAR, which are currently used by many top teams and drivers.