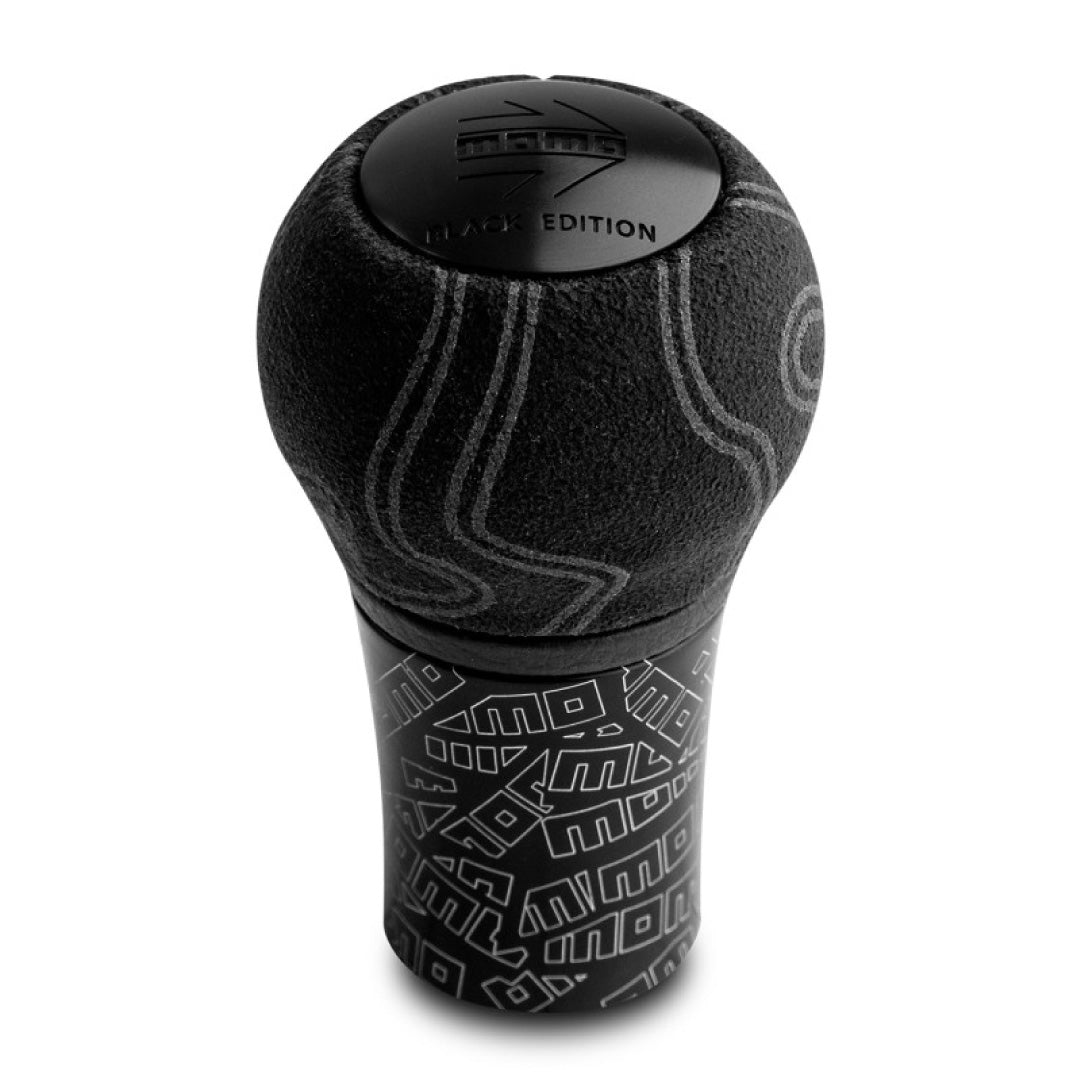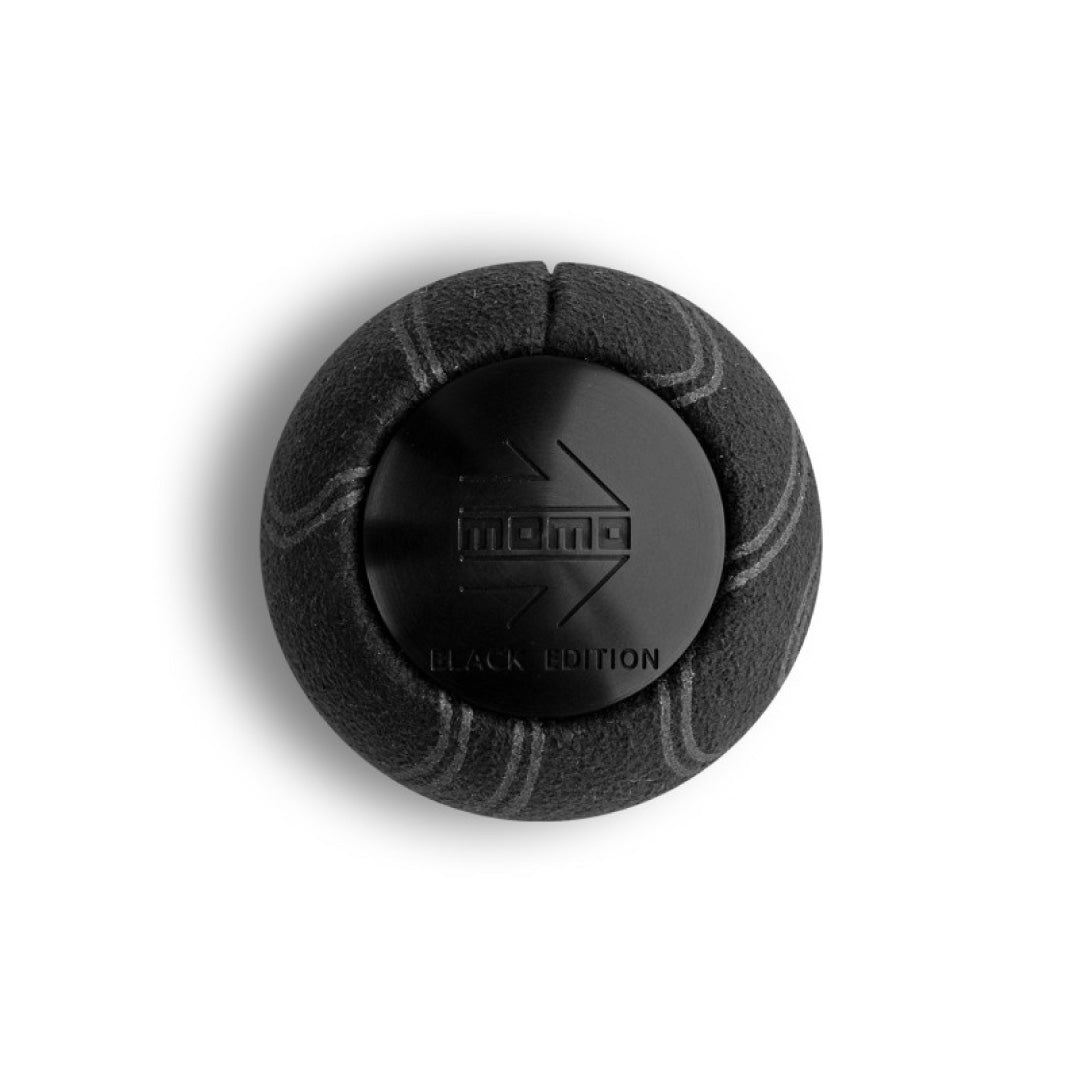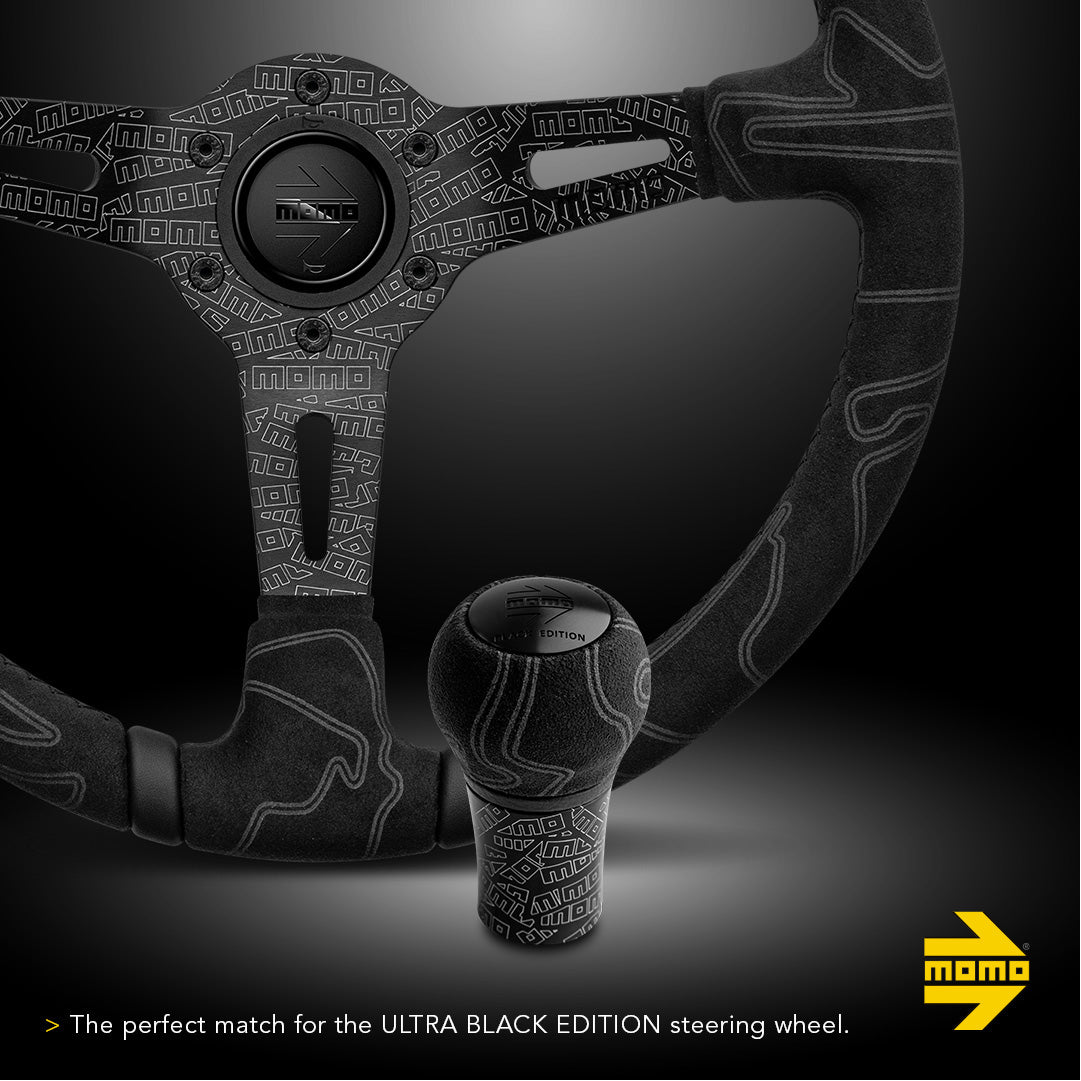 MOMO Ultra Black Edition Shift Knob - Black
An addition to the MOMO Ultra Black Edition steering wheel, with whom creates the perfect match, MOMO Ultra Black Edition shift knob is the result of a balanced mix of colour, style and comfort: compact and soft grip.
Thanks to its premium microfibre wrapping, featuring silk-screen printed representations of the world's most renowned racetracks, and the thorough MOMO laser engraving in a deep black shade, your driving experience is sure to be an unforgettable adventure.
MOMO Ultra Black Edition shift knob is equipped with a matte black anodized aluminium cap, embellished with the intricately CNC machined MOMO Arrow logo and the CNC machined Black Edition marking.
The MOMO Ultra gear knob is specifically crafted to accommodate a shaft with a maximum diameter of 15mm. It is securely fastened using a clamp-style arrangement with three grub screws. Additionally, it comes with an insert to address any looseness in case the shaft's size is insufficient for secure screw-fastening on its own.
Brand

: MOMO

Diameter

: 49.2 mm

Height

: 83 mm

Material

: Microfibre

Colour

: Black

Fitment

: 8 - 15 mm

Weight

: 220 g

Lift Up Reverse

: No

Made In

: Italy
Gear Knob
Gear Knob Fitting Kit

Founded in 1964, MOMO Italy, is a company renown for its unique designs, superior quality, maximum safety standards and technological innovation in the automotive industry worldwide.
It all started with the passion of racing and gentleman race car driver Gianpiero Moretti, whose understanding and true passion for motorsports led to the creation of products that understood drivers' real needs. The same principles and believes still live in MOMO today, making sure we always deliver optimum and innovative automotive products for competitive drivers and auto enthusiasts like you.
Momo has brilliantly carried on the business of developing innovative racing products, incorporating ambitious technological goals and continuing to improve the quality, safety and the superior design of Momo products. An example of the goals achieved by the Company was the exclusive supply of Momo steering wheels for the GP2 Championships in Europe and Asia. More recently in the US, Momo has developed a new generation of steering wheels for NASCAR, which are currently used by many top teams and drivers.