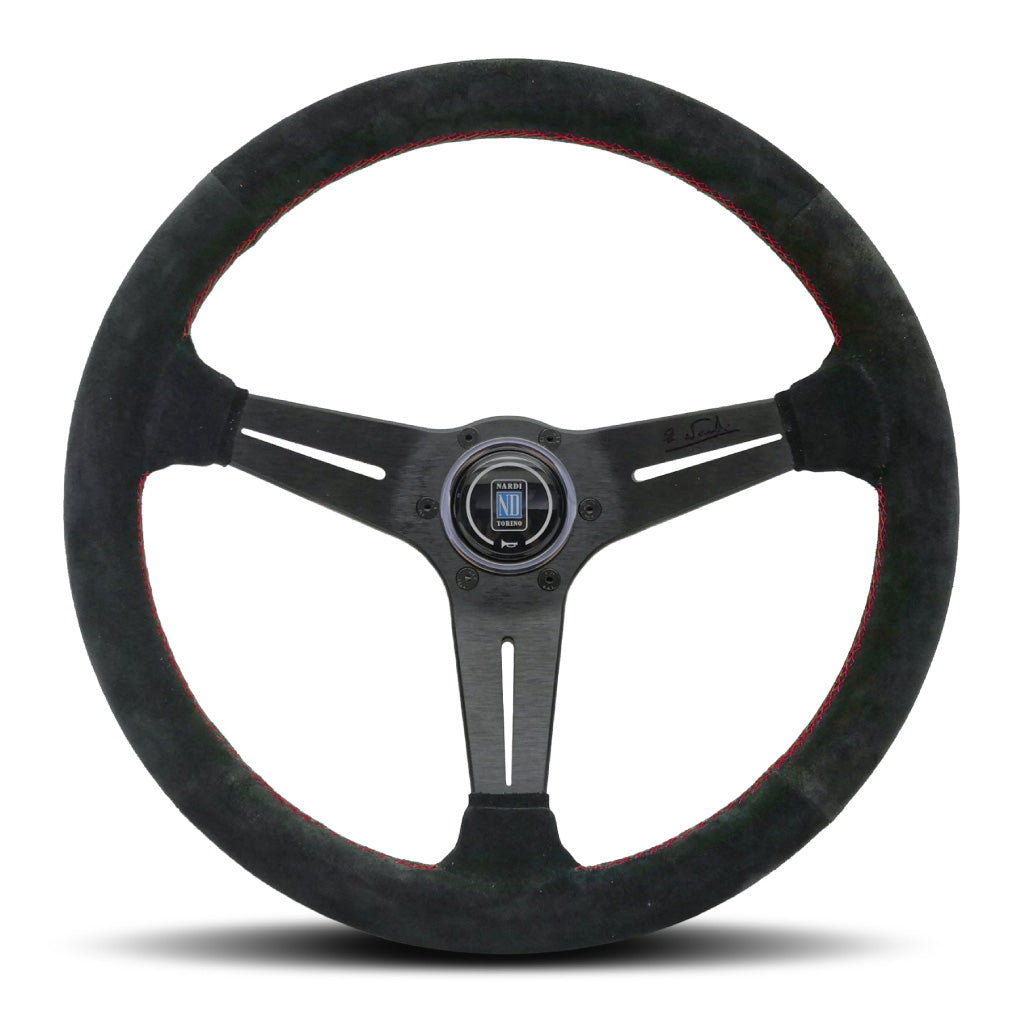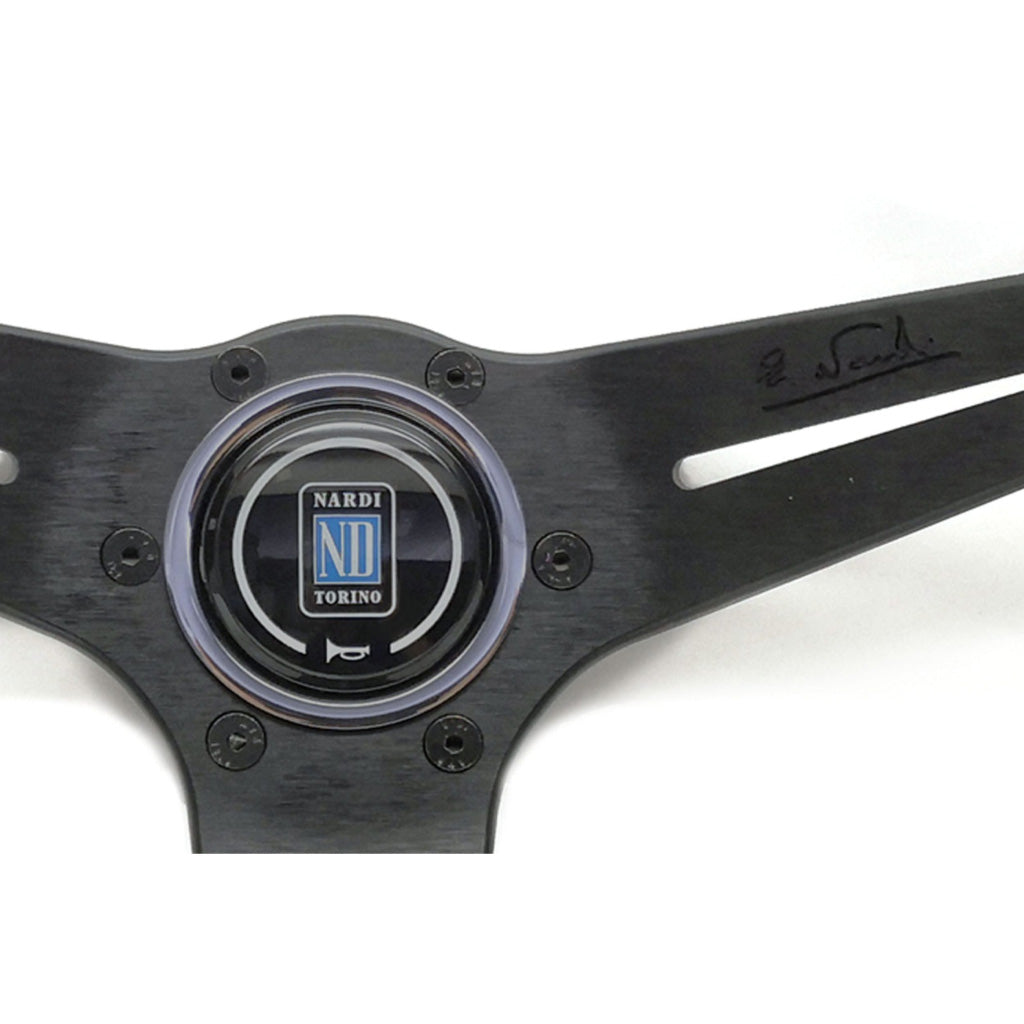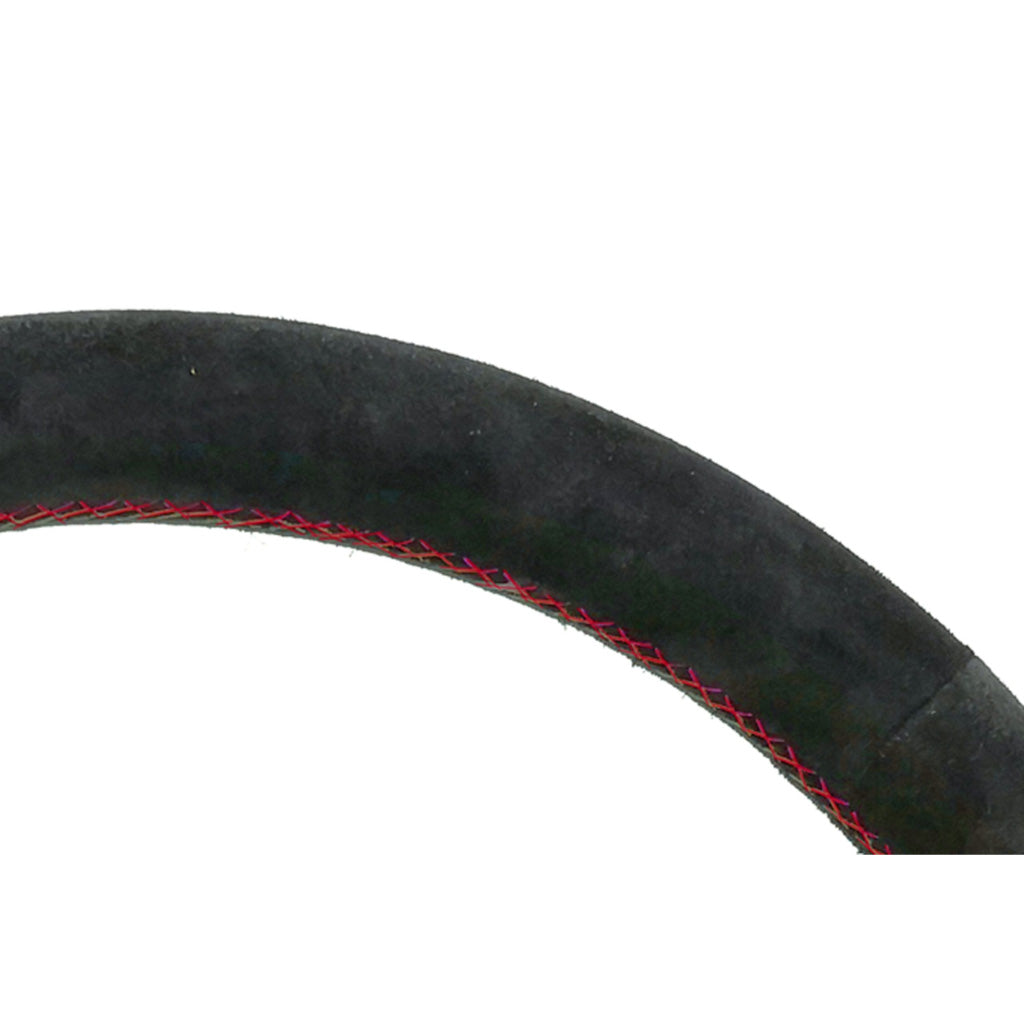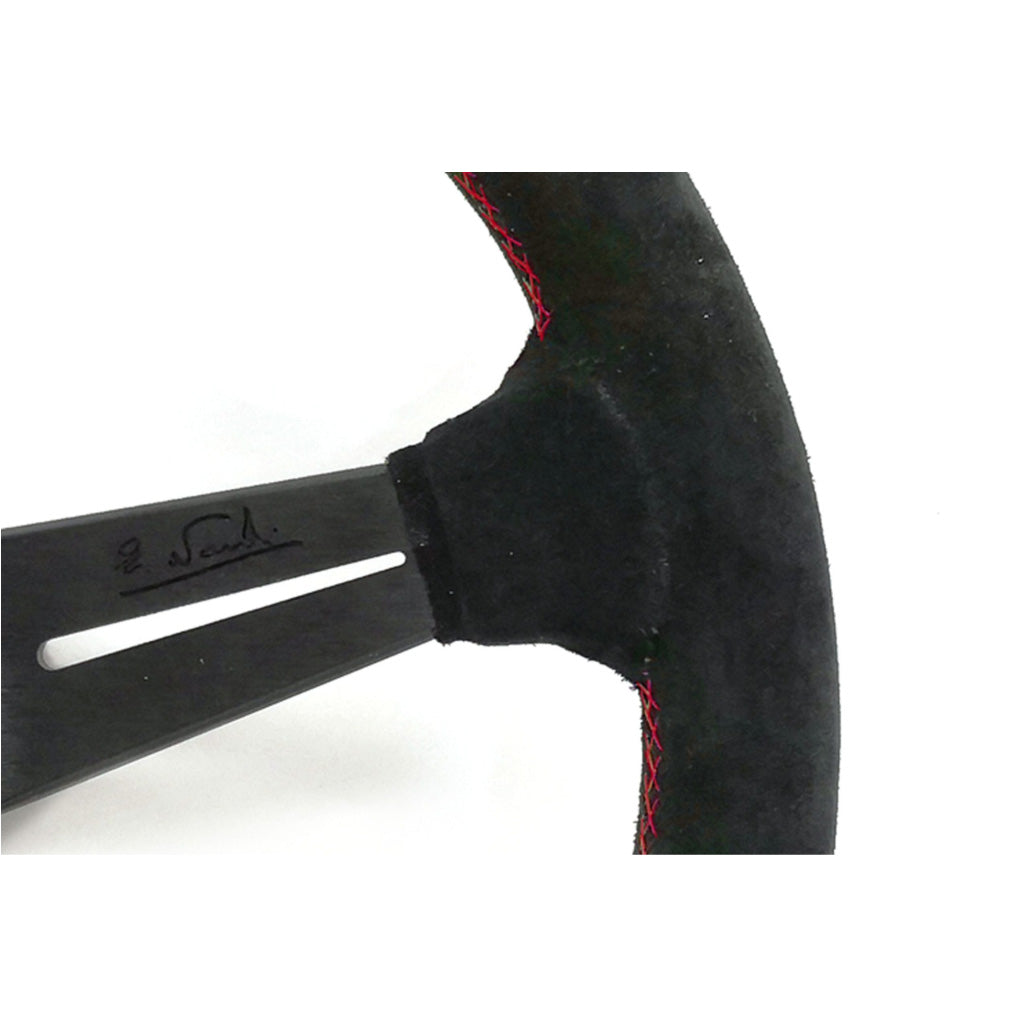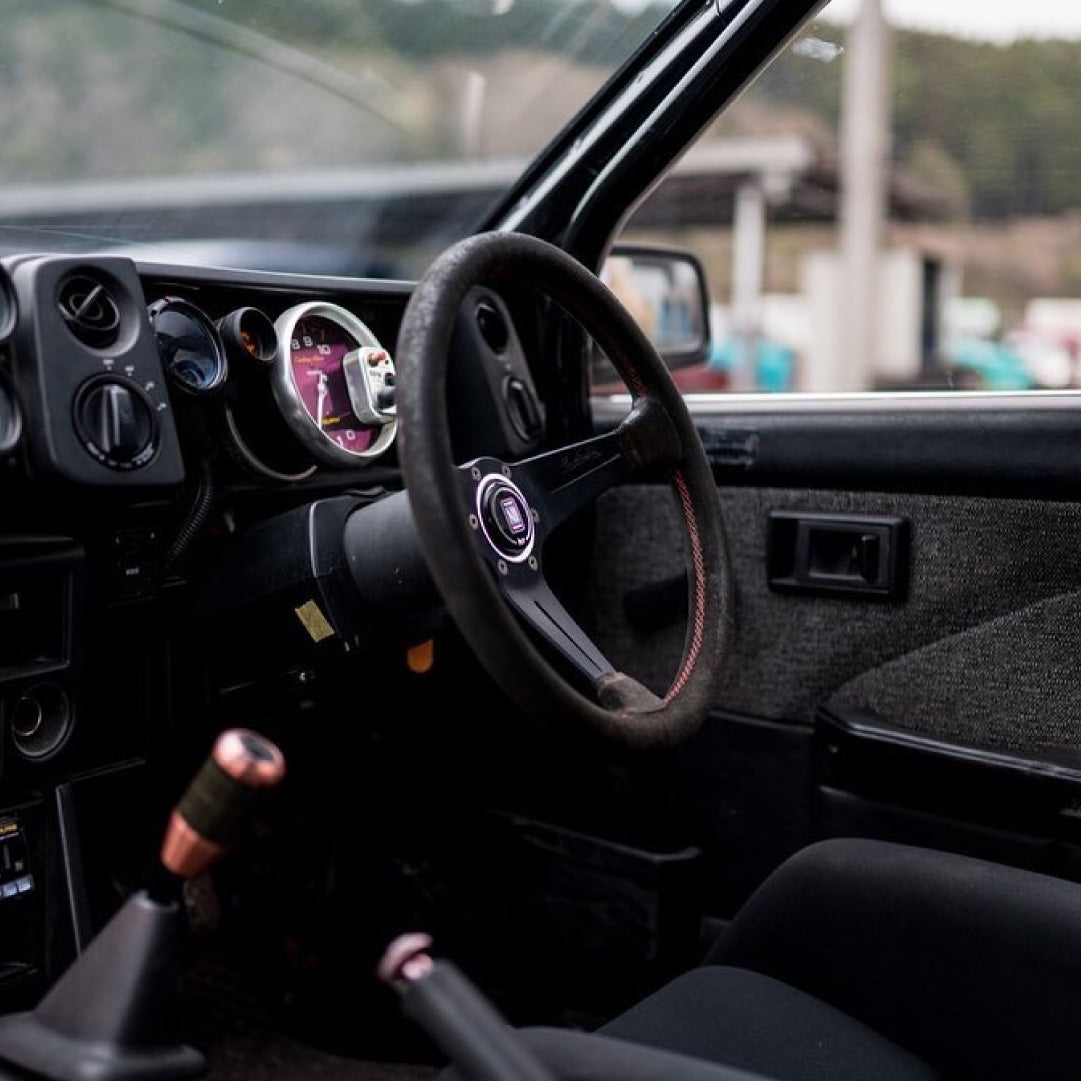 Nardi Deep Corn Steering Wheel - Black Suede Red Stitching Black Spokes 350mm
In stock
To install this steering wheel in your car, you will need a hub/boss kit. Click the button below to find the right one for your vehicle.
Nardi Deep Corn is a rally 350mm steering wheel with a high-quality black suede grip with red stitching and three black anodized deep dish spokes.

Black metal spokes are enriched by engraved E. Nardi signature on the right spoke.
Rally design steering wheel for all the legendary sports cars.

Brand

: Nardi

Diameter

: 350 mm

Dish Depth

: 80 mm

Grip Material

: Suede

Grip Colour

: Black

Stitching

: Red

Spoke Colour

: Black

Spoke Quantity

: 3

Shape

: Round

Steering Wheel Fitment

: 6x74 mm PCD

Made In

: Italy
Steering wheel
Horn button
The secret of Nardi steering wheels is a perfect mix of technology and quality. Wood or leather and aluminium: these are natural and technical ingredients for the most famous steering wheels of the world!
Nardi steering wheel creation is a vocation, born by Enrico Nardi's personality. He wanted his cars to have a perfect technique but also a beautiful look. To him it was impossible not to consider the wheel, that part of a car where the ability of a driver is focused on, one of the main supports of will and perfection. The wheel is linked to the hands. Therefore to arms, heart and brain. And so to everything is needed to take decisions, to express ourselves with respect to our personality, our courage and our life-style.
Born on racing cars, Nardi's wheels are then used on Gran Turismo and high level cars, bringing all the typical advantages of the racing cars, like lightness and essentiality.