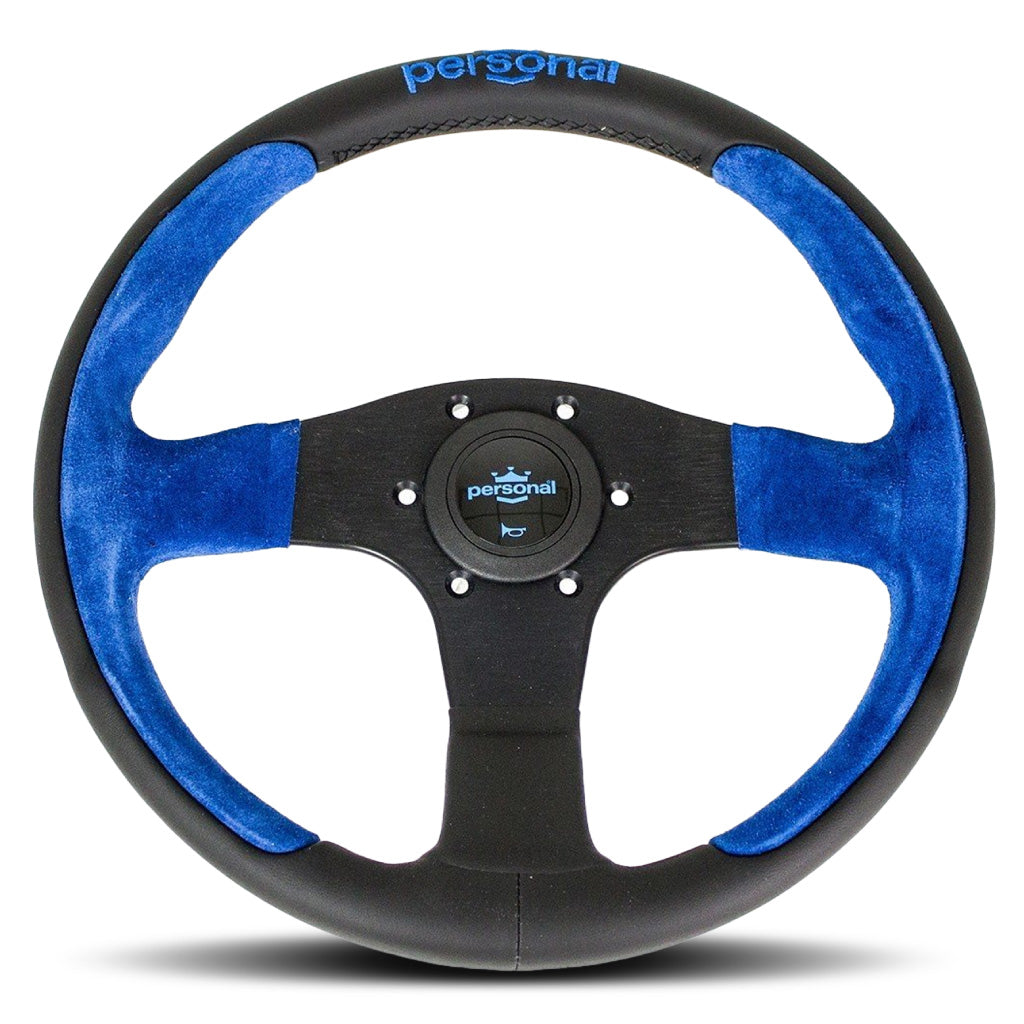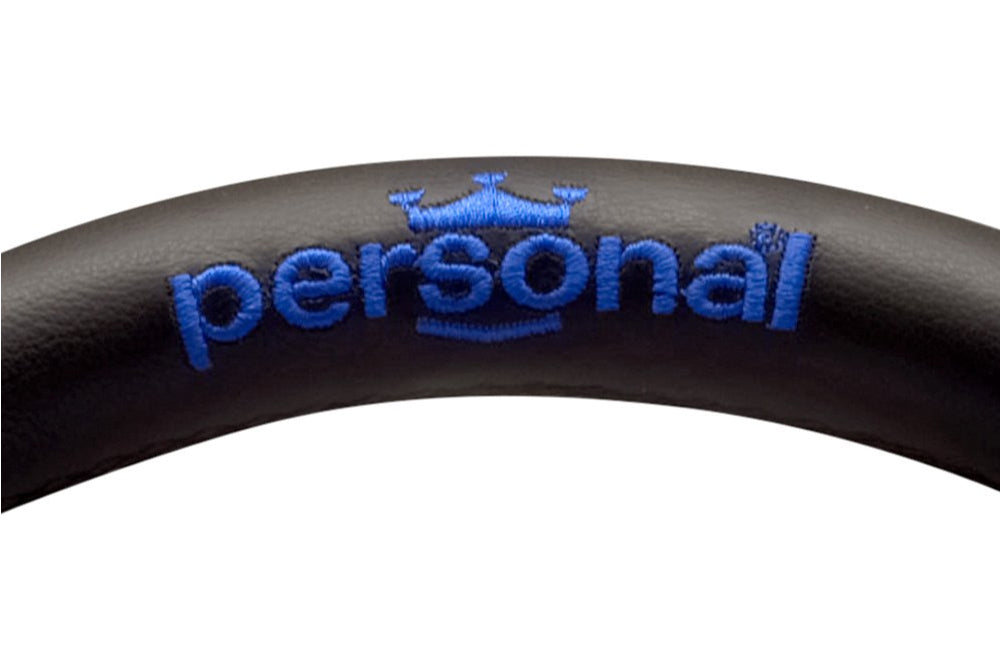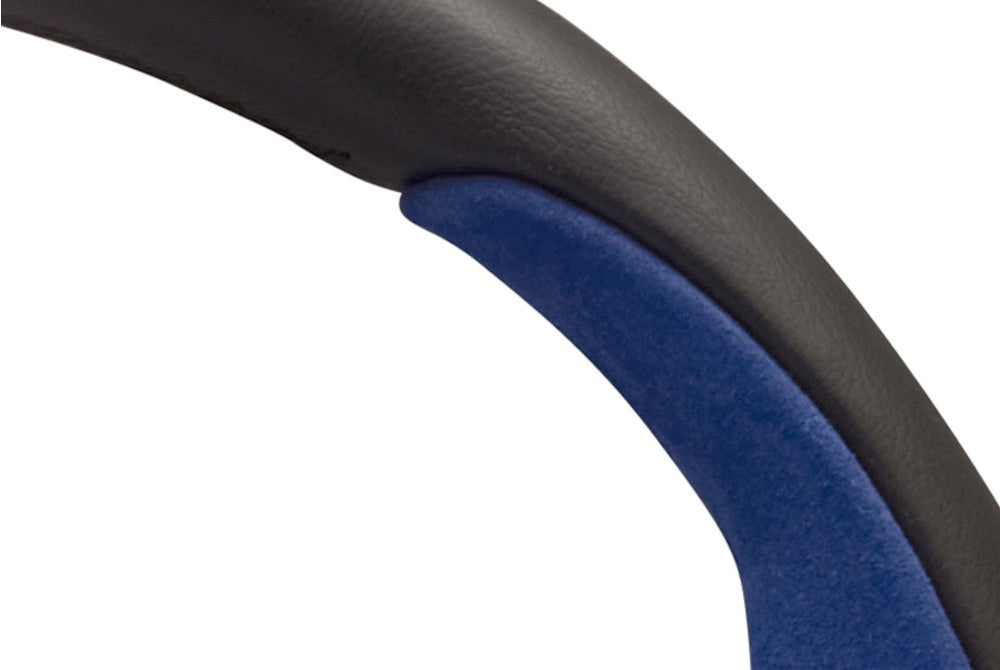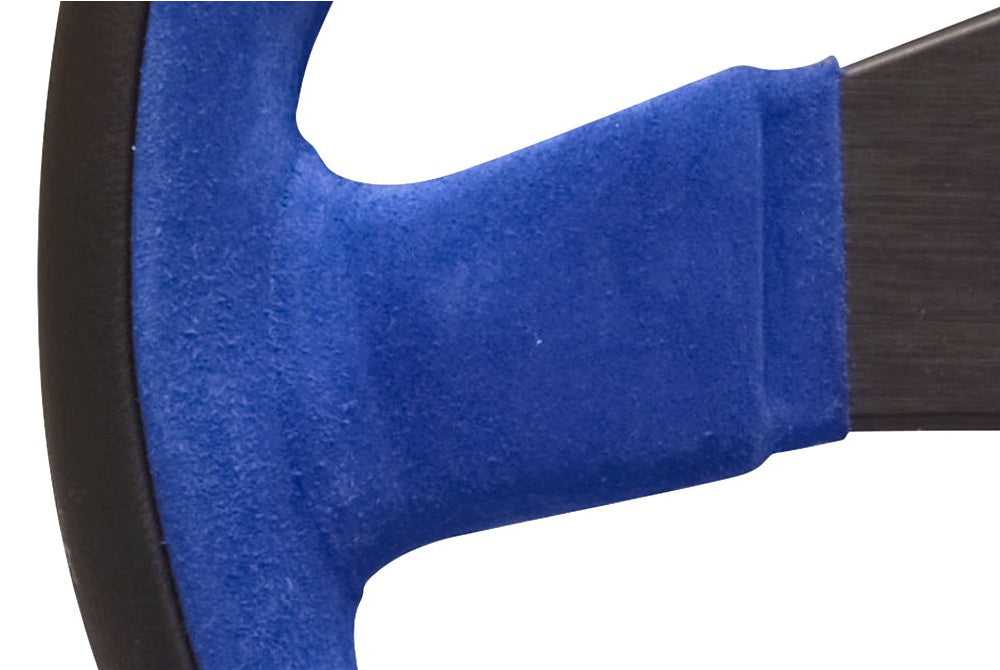 Personal Pole Position Steering Wheel - Black Leather/Blue Suede Black Spokes 330mm
Personal Pole Position is a 330mm diameter steering wheel with 3 anodized black spokes, black outer leather/blue suede inner leather grip with black stitching and blue Personal logo embroidered on the top of the steering wheel.
Brand

: Personal

Diameter

: 330 mm

Dish Depth

: 0 mm

Grip Material

: Leather

Grip Colour

: Black & Blue

Stitching

: Seamless

Spoke Colour

: Black

Spoke Quantity

: 3

Shape

: Round

Steering Wheel Fitment

: 6x74 mm PCD

Made in

: Italy
Steering wheel
Horn button

Personal steering wheels birth in the early 1960, characterized by innovation both in terms of design and industrialization, ideas that made Personal a winning product by the beginning in terms of quality and design.
Personal steering wheels, as further step of the evolution, using innovative test systems, was conceived as one of the most safe and reliable products, that brought Personal to enter in Formula one as technical supplier of various teams as Williams, Mclaren, Lotus and Benetton and many others. Action that brings Personal in the top of the market, becoming a market leader worldwide.
Personal is one of the most awarded steering wheels brand in the history of Formula 1. Always characterized by the challenge: the challenge in finding the best materials, the challenge in finding the best design and ergonomics, the challenge in the soundness and safety.
The challenge was achieved and many world racing champions have preferred to keep in their hands a steering wheel or an accessory with Personal brand. The sport and the dynamism of this brand have made its history and will make its future.