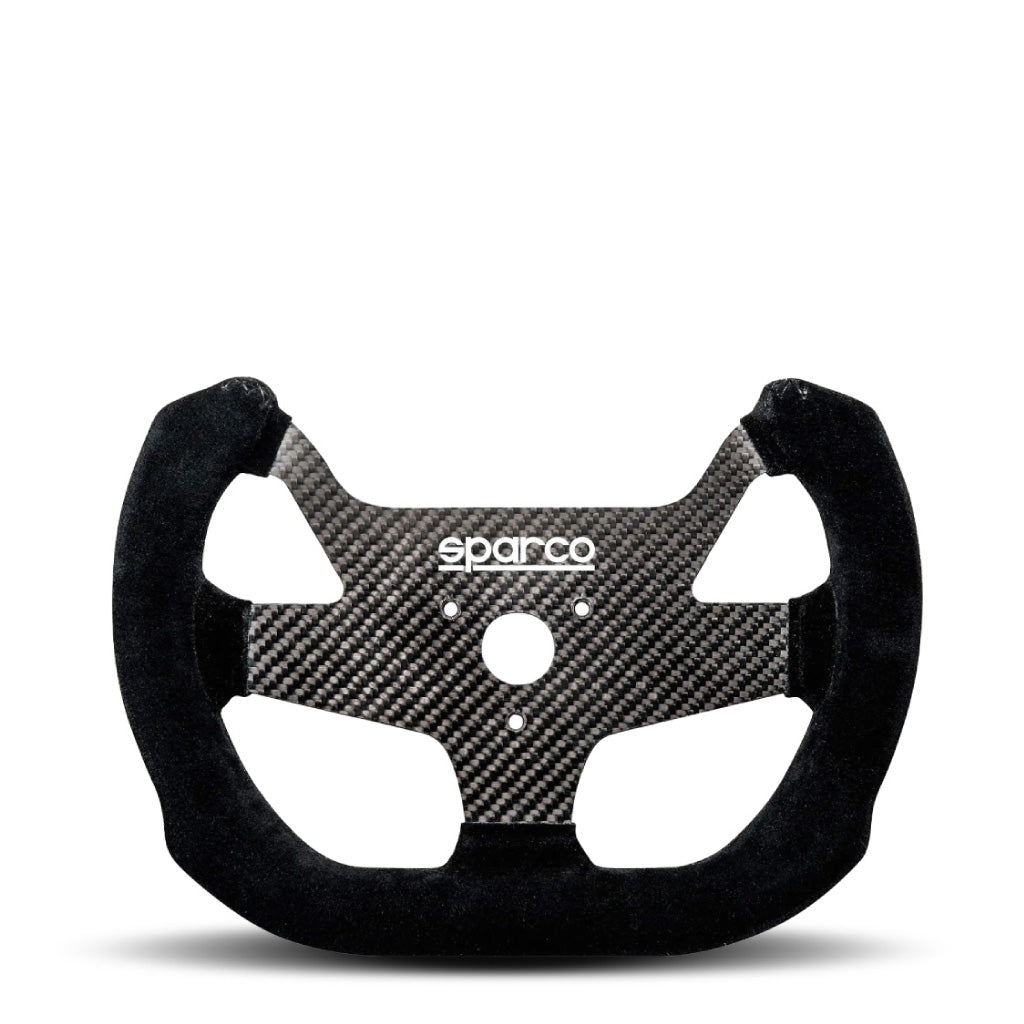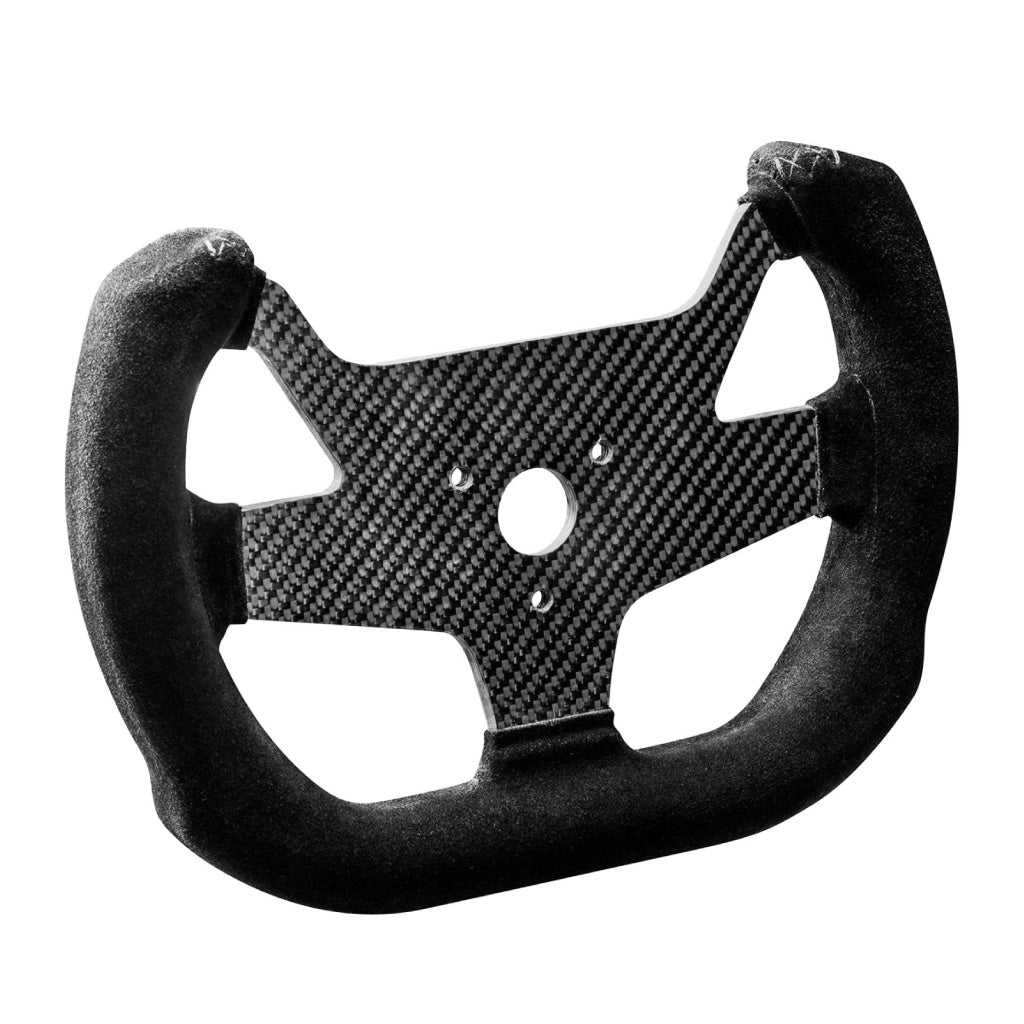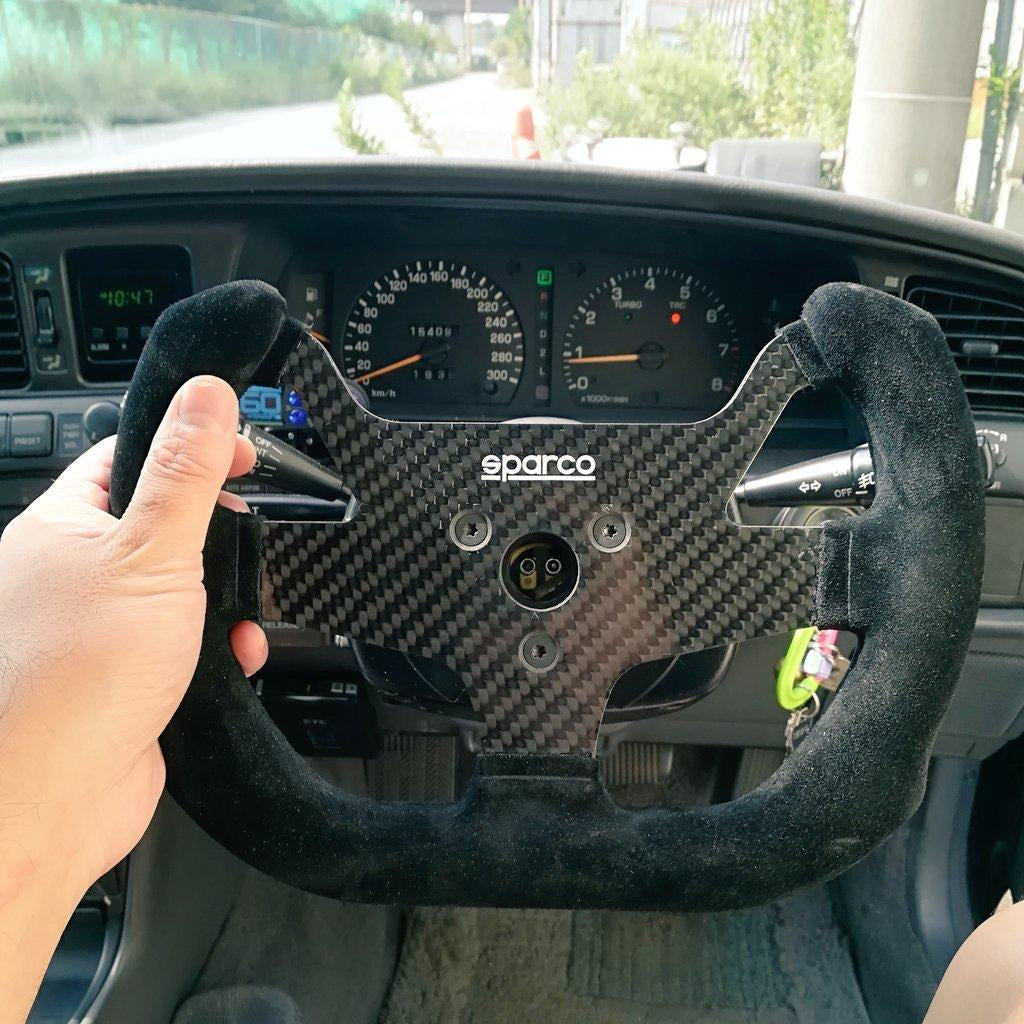 Sparco F-10 C Steering Wheel - Black Suede Carbon Spokes 270mm
On Backorder
Do you want to install this steering wheel on your car? To do this, you will need a hub/boss kit: click here to find the right one.
Sparco F-10 C steering wheel is constructed from lightweight carbon fibre engineered for use in single seater and sports prototype cars.
An ergonomically styled grip provides the best driver feel possible long with comfort over longer periods of use.
A high grip suede covers the rim of the wheel while the centre is pre-drilled to accept a 3 bolt (3 x 50.8mm PCD) quick release boss, commonly used on most 3 bolt motorsport steering wheel bosses.
Compact 270mm diameter with a flat bottom and cutaway top for easy gauge mounting.
Brand

: Sparco

Diameter

: 270 mm

Height

: 194 mm

Dish Depth

: 0 mm

Grip Section

: 35x35 mm

Grip Material

: Suede

Grip Colour

: Black

Stitching

: Seamless

Spoke Colour

: Black

Spoke Quantity

: 5

Shape

: Open Top

Steering Wheel Fitment

: 3x50.8 mm PCD

Made in

: Italy

It was 1977 when, in the Formula 1 World Championship, Niki Lauda graduated for the second time world champion with the Ferrari 312 T2. In Turin, three young rally drivers, who dreamed to give the world of motoring more safety and more style, founded SPARCO, acronym of Società Produzione ARticoli COmpetizione.
Since 1977 Sparco S.p.A. develops and produces equipment for the racing environment and counts, to this day, more than 300 partner teams in various world motorsport competitions (F1, Indy, WRC, Nascar, Dakar and many others) and worldwide clients adopting its products. The Sparco Group, since 2000, diversified its activities to strongly enter the carbon fiber automotive components' industry for the most important super sports car and luxury car' manufacturers, while in the last years has expanded its business to the gaming-simulation racing industry and to the safety clothing industry (safety footwear and workwear). The group headquarter is in Volpiano (TO).