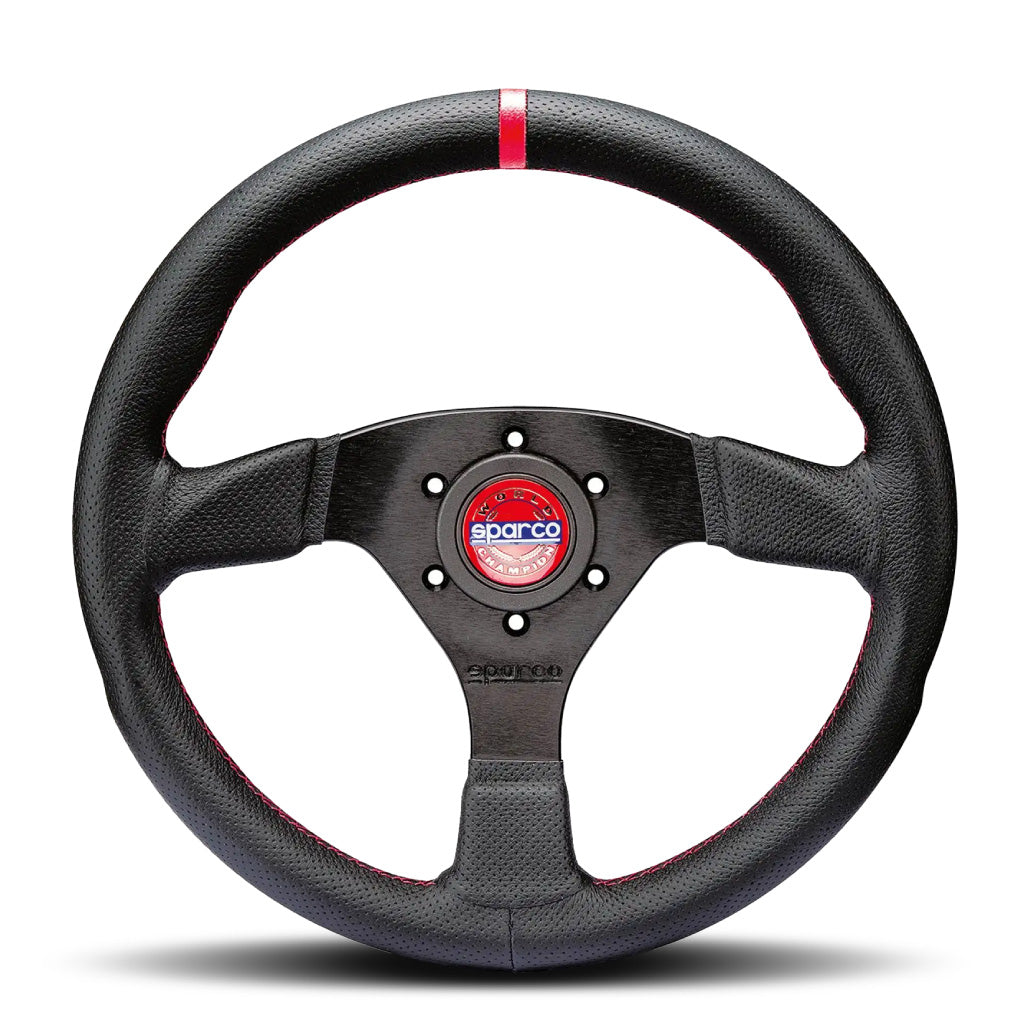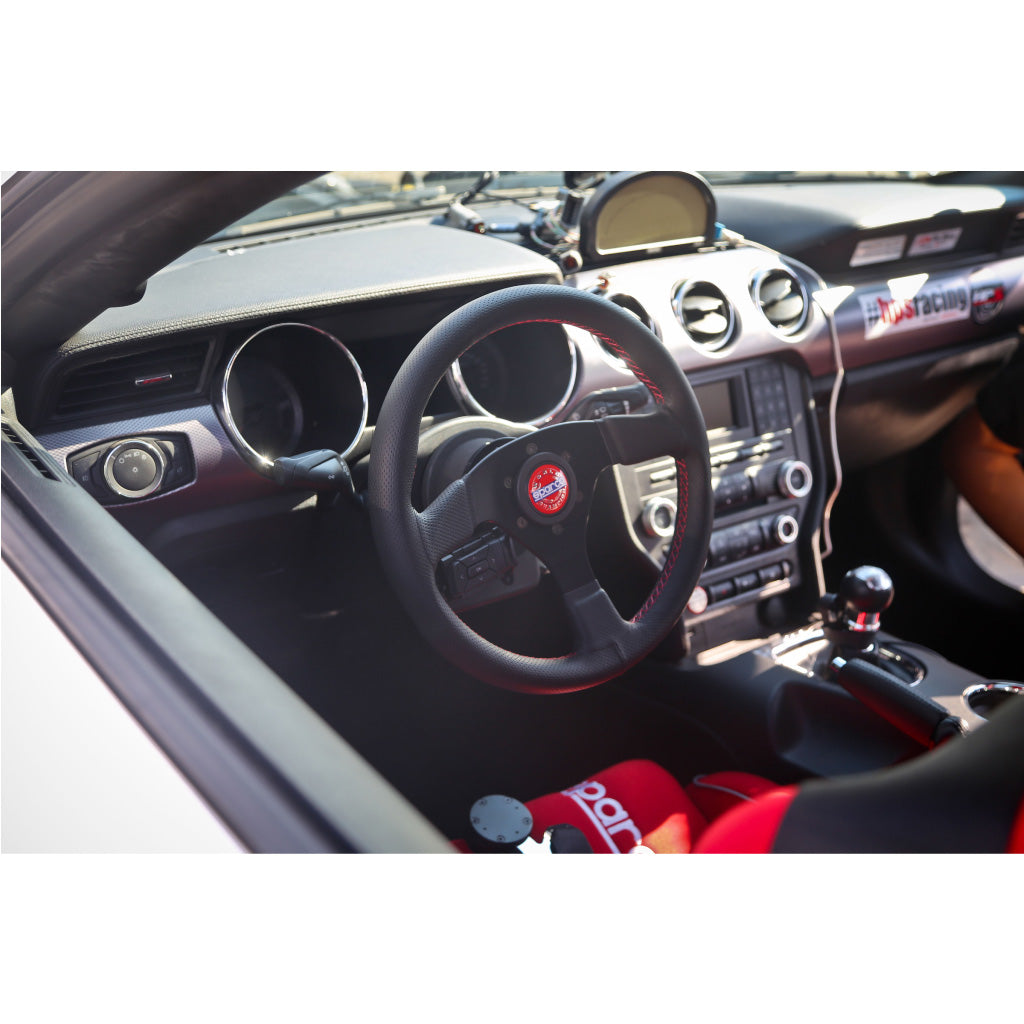 Sparco R383 Champion Steering Wheel - Black Leather Black Spokes 330mm
In stock
Do you want to install this steering wheel on your car? To do this, you will need a hub/boss kit: click here to find the right one.
Sparco R383 Champion steering wheel is designed for performance road use.
The 330mm diameter rim is trimmed in perforated leather for a luxurious feel with excellent grip.
Features:
Flat dish to keep the wheel in a similar position to the OE wheel
Perforated leather trim gives superb grip with comfort
Special edition 'Champion' centre horn push included
Brand

: Sparco

Diameter

: 330 mm

Dish Depth

: 0 mm

Grip Section

: 37x29 mm

Grip Material

: Leather

Grip Colour

: Black

Stitching

: Red

Spoke Colour

: Black

Spoke Quantity

: 3

Shape

: Round

Steering Wheel Fitment

: 6x70 mm PCD

Made in

: Italy
Steering wheel
Horn button

It was 1977 when, in the Formula 1 World Championship, Niki Lauda graduated for the second time world champion with the Ferrari 312 T2. In Turin, three young rally drivers, who dreamed to give the world of motoring more safety and more style, founded SPARCO, acronym of Società Produzione ARticoli COmpetizione.
Since 1977 Sparco S.p.A. develops and produces equipment for the racing environment and counts, to this day, more than 300 partner teams in various world motorsport competitions (F1, Indy, WRC, Nascar, Dakar and many others) and worldwide clients adopting its products. The Sparco Group, since 2000, diversified its activities to strongly enter the carbon fiber automotive components' industry for the most important super sports car and luxury car' manufacturers, while in the last years has expanded its business to the gaming-simulation racing industry and to the safety clothing industry (safety footwear and workwear). The group headquarter is in Volpiano (TO).